11'3″ SPORT PACKAGE
The 2020 Red Paddle Co 11'3" SPORT board when inflated measures -
Length -11.3 feet

Width - 32 inches

Thickness - 4.72 inches

Volume - 306 litres

Weight - 9.9 kg
The 2020 Red Paddle Co 11f oot 3 inch Sport package when packed in its Red Paddle Co. Back Pack with pump and three piece alloy paddle measures -
 Tall - 90 cm

Width - 50 cm

Depth - 35 cm

Weighs - 15.0 kg

The Red Paddle Co 11'3 Sport is one of the best touring inflatable paddleboards available from now only this market leader but any brand. Brand new for 2020, the Red Paddle Co 11'3 Sport is for sale in either a Blue or Purple colourway. Extremely well suited for paddlers up to 115kg, the 11'3" Sport delivers masses of glide yet remains managable and very stable for a broad range of paddlers as well as abilities. Since its introduction to the Red Paddle Co range, the 11'3 Sport has become a firm favourite and easily one of the best-selling inflatables in the Red Paddle Co range.
If you are considering the Red Paddle Co RIDE's, do not rule out the Sport range. 
 The Red Paddle Co 11'3" Sport is a real swiss army knife of an inflatable SUP, as it very stable, can accommodate paddlers up to 115kg and yet remain very versatile, playing well in small surf and covering distance with ease. Rigidity is also ensured thanks to Red Paddle Co's patented Rocker Stiffening System (RSS battens). The addition of these RSS battens ensures the Red Paddle Co 11'3 SPORT is 40% stiffer than other boards of this size and thickness.
What makes Red Paddle Co inflatable SUP boards unique is their Mono Structural Laminate (MSL) composite and airtight coating. MSL is unique to Red Paddle Co and fuses the second layer of hard-wearing polymer to the drop-stitch core at the raw material stage, removing hand gluing errors. This high-tech industrial process also saves almost 2kg in weight and makes the boards stiffer at lower pressures, when compared to other brands. This combined with Red Paddle Co's Tec-Air technology which enables inflation up to 22PSI means this inflatable SUP is one of the stiffest available.
As a package, the 2020 Red Paddle Co 11'3 Sport in either Purple or Blue colour way is also the most complete we offer, as it includes not only the inflatable paddleboard that has well thought out features like a central carrying handle, female thread for a RAM mount or Railblaza mounting system, a D ring under the front bow section, leash fixing point, FCS 9" Touring fin and D-rings on deck with a slipknot bungee system.


| | |
| --- | --- |
| BAG SIZE | 960mm (h) x 390mm (w) x 360mm (d) |
| BAG VOLUME | 150 litres |
| BOARD LENGTH | 11'3" |
| BOARD WEIGHT | 10kg / 22lb |
| BOARD WIDTH | 32" / 813mm |
| DIMENSIONS | 135 × 32 × 4.7 in |
| FINS | Removable FCS US Box Fins |
| NUMBER OF RIDERS | 1 |
| RIDER WEIGHT | 110kg / 242lb |
| STIFFENING SYSTEM | RSS Battens |
| WEIGHT | 10 kg |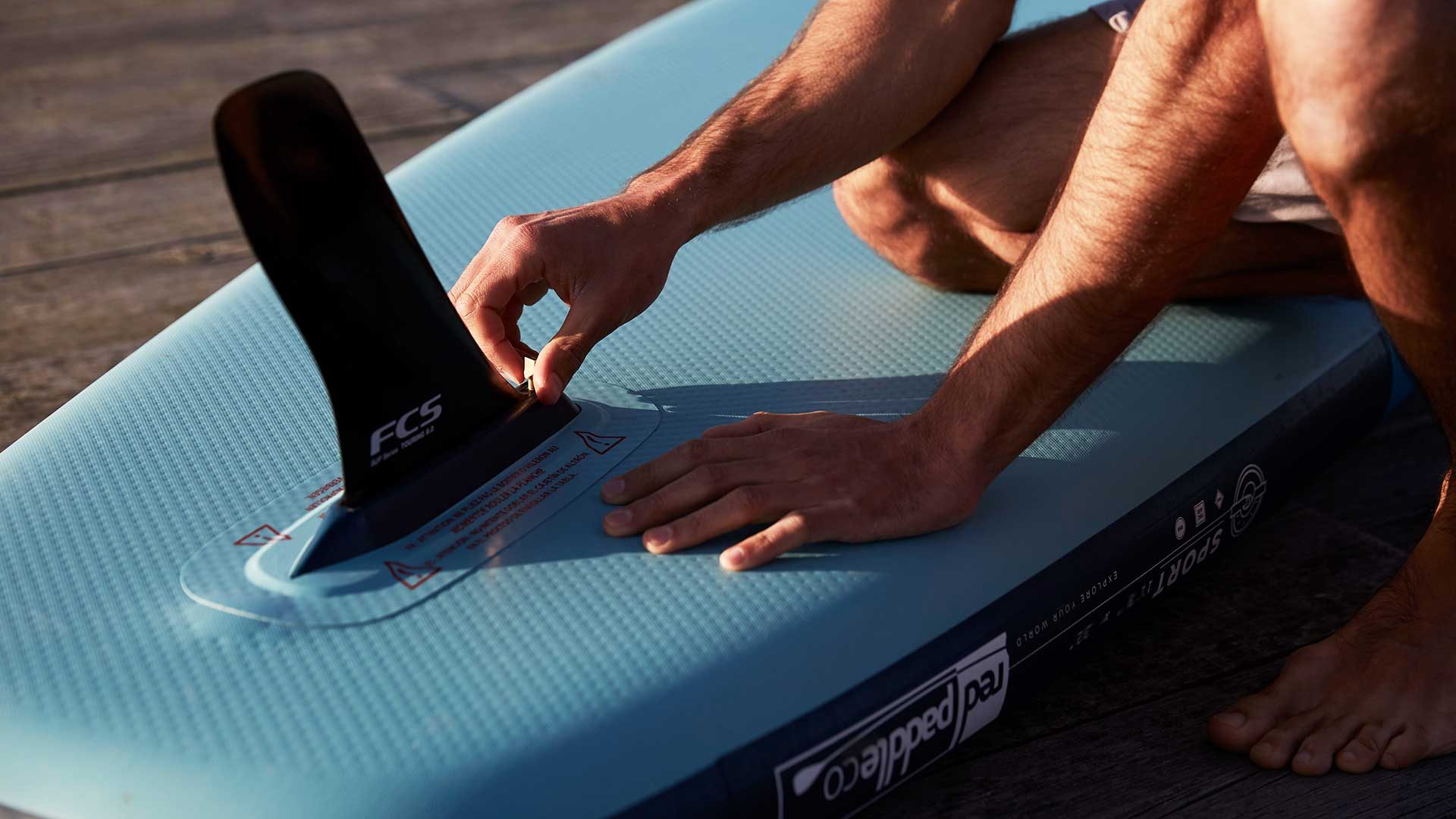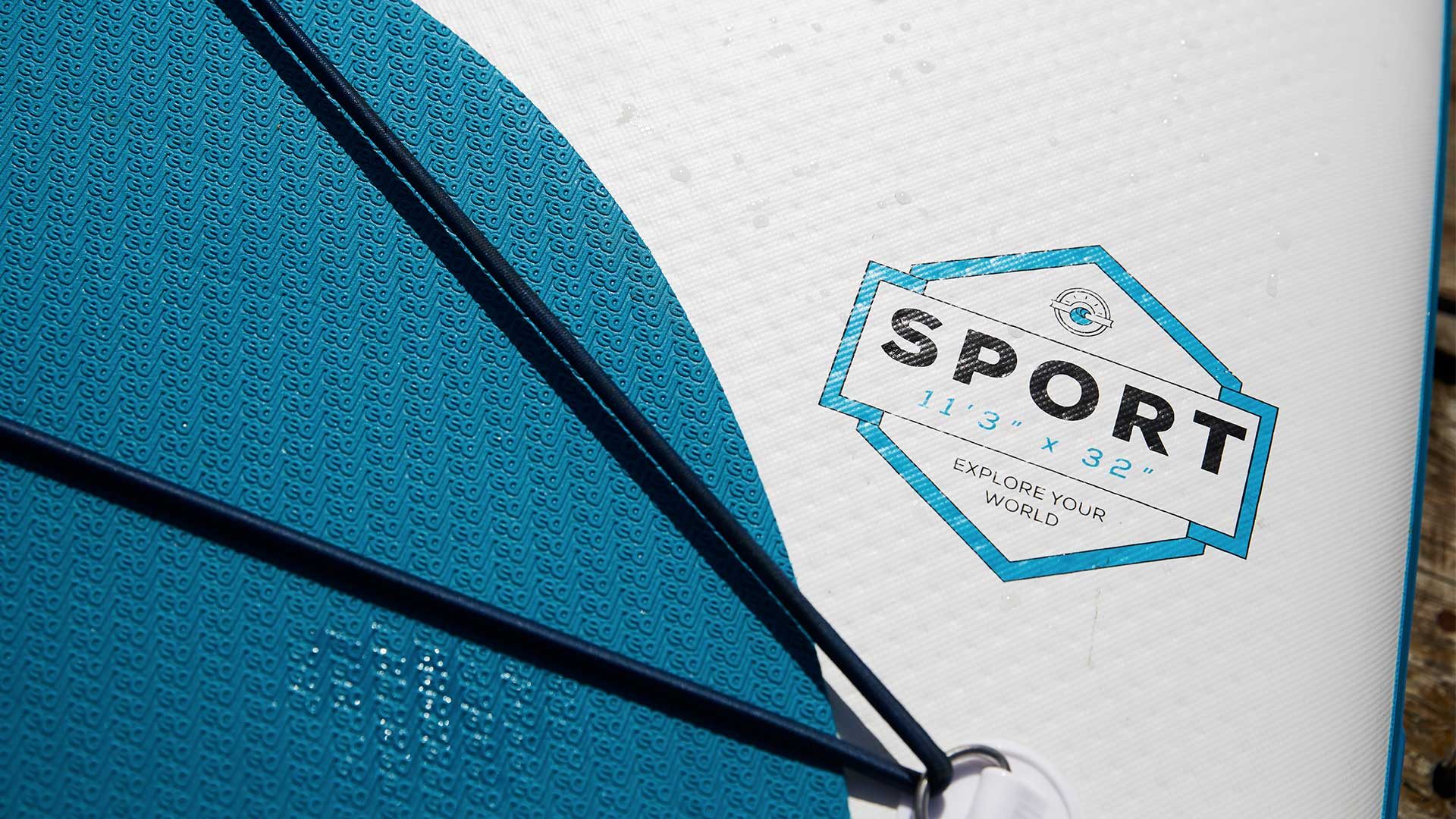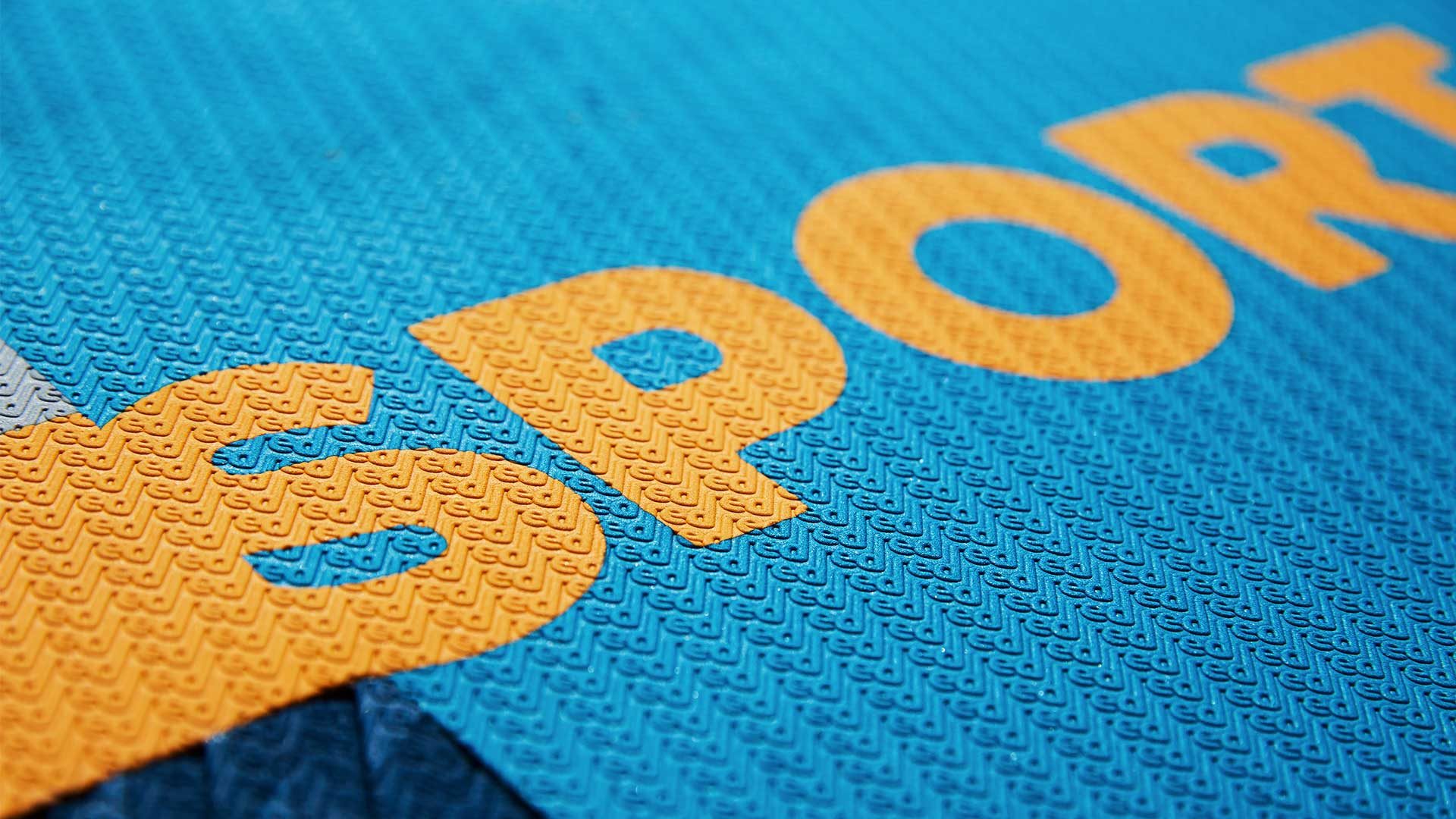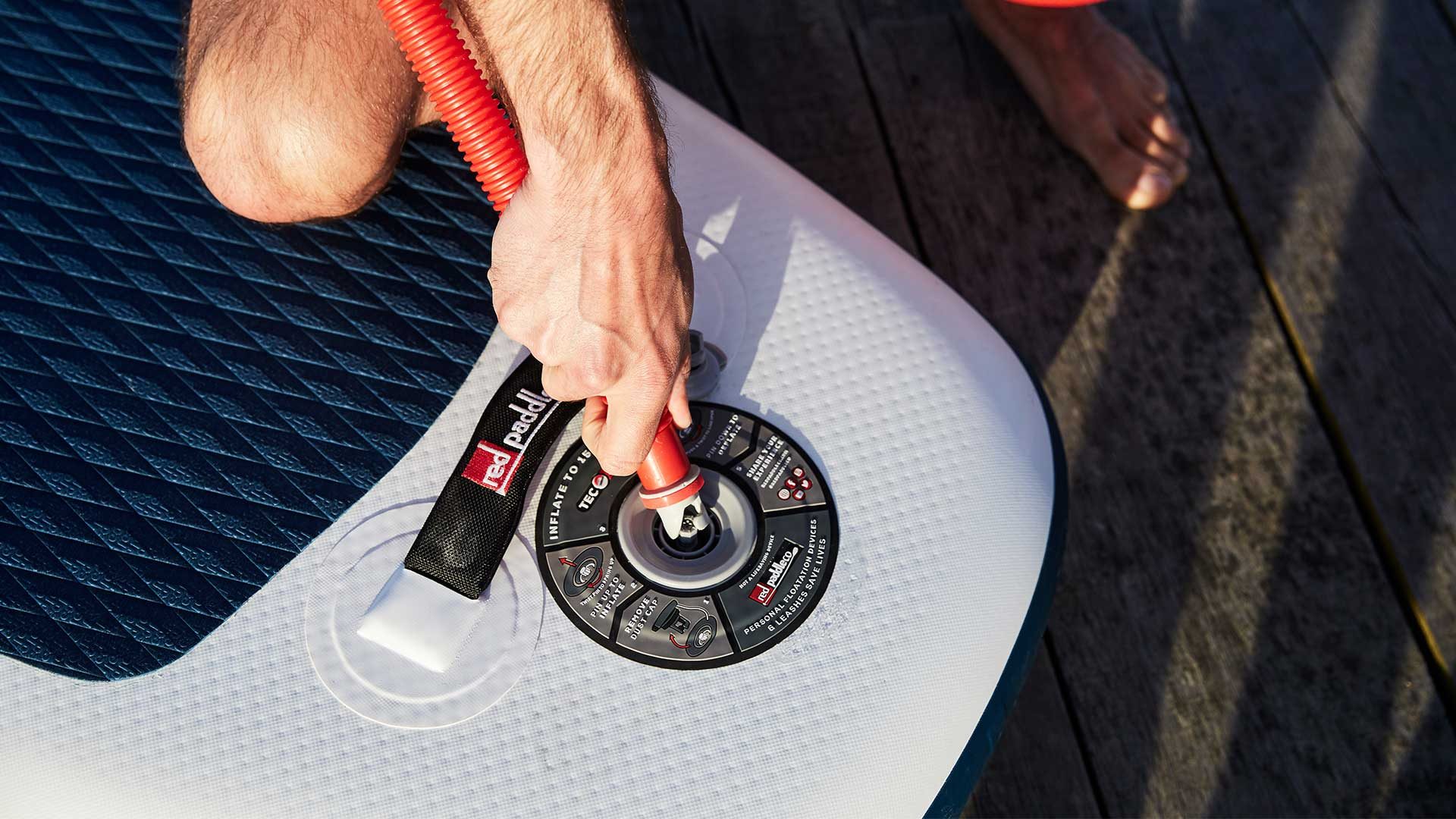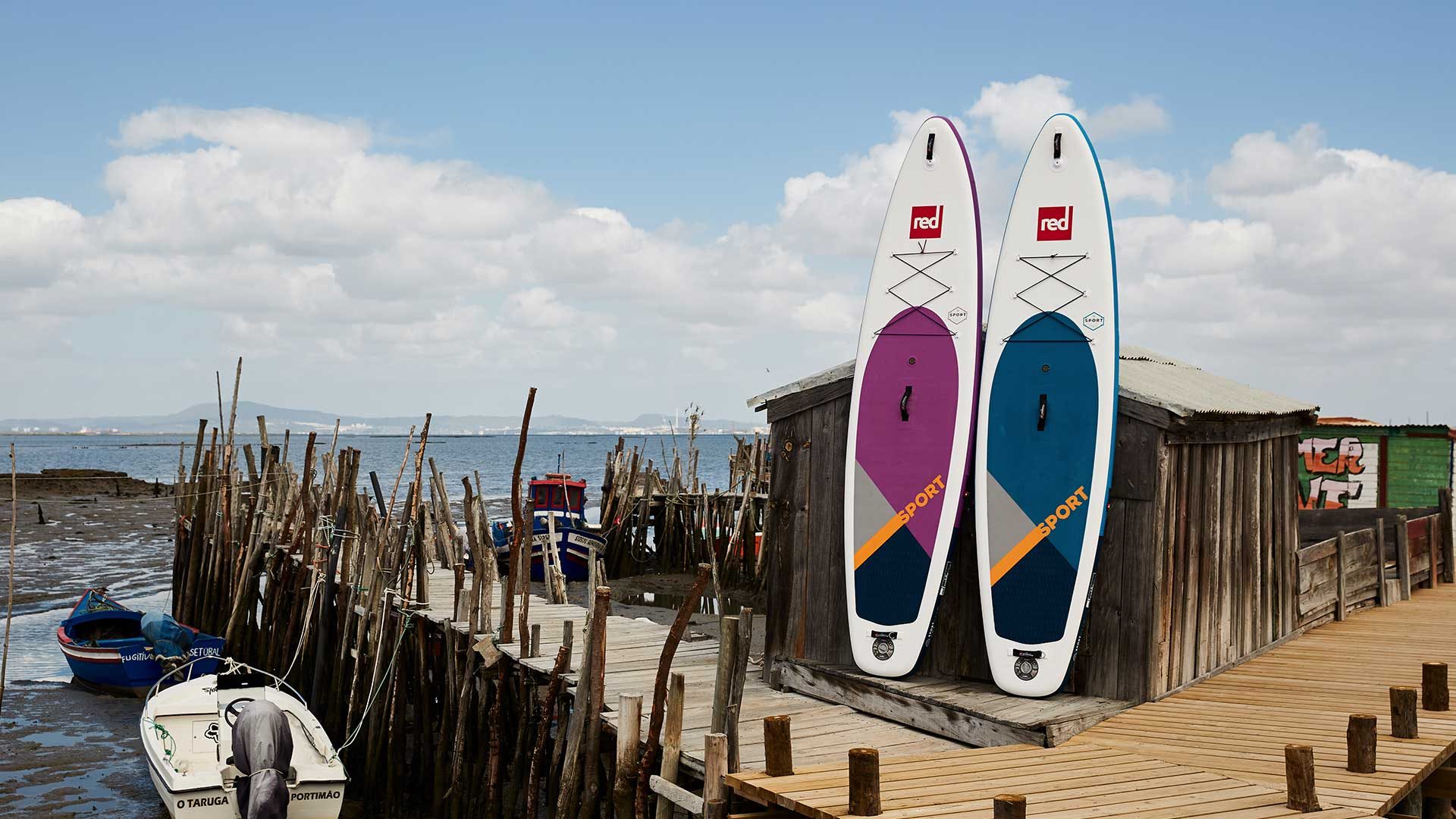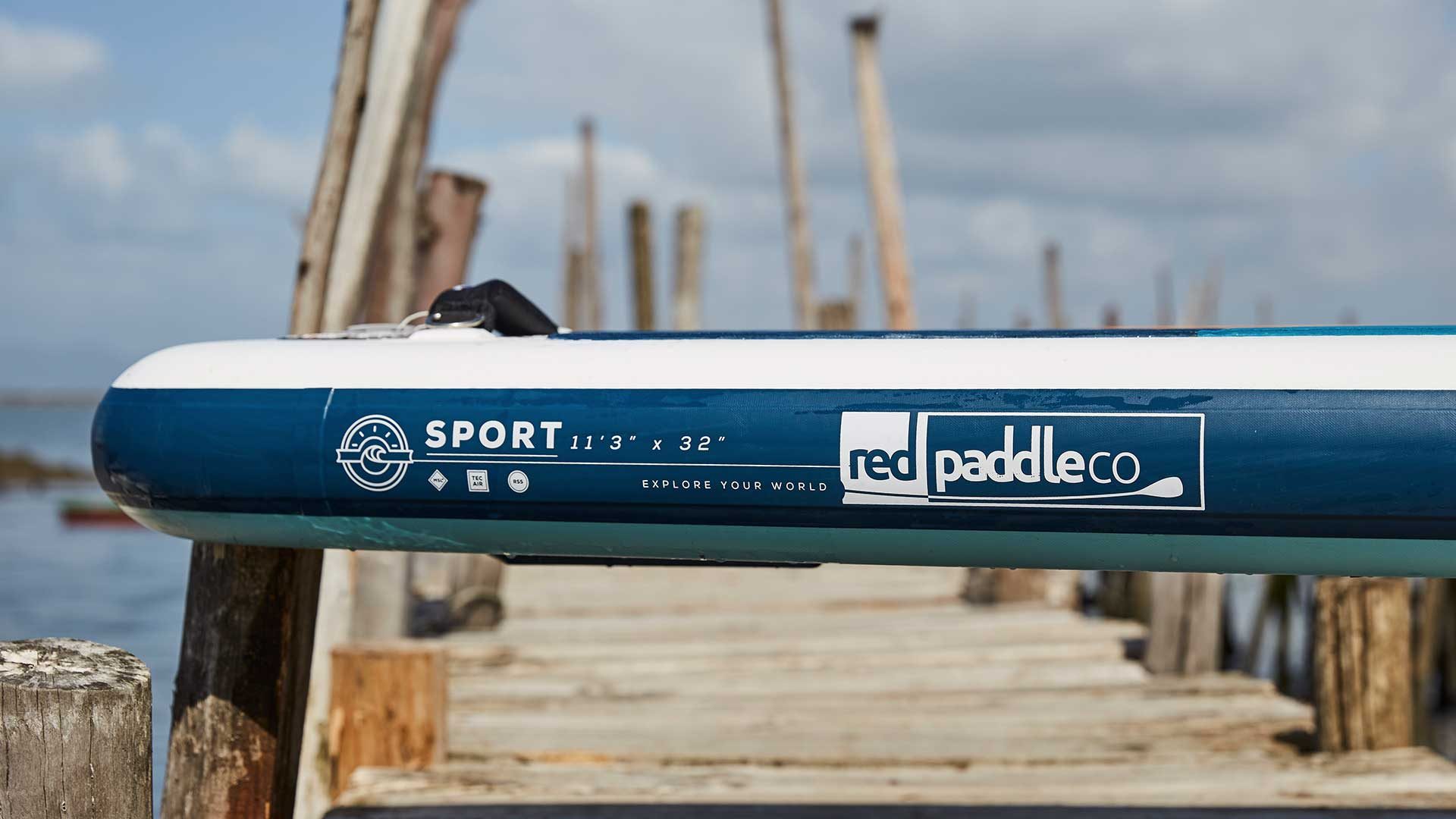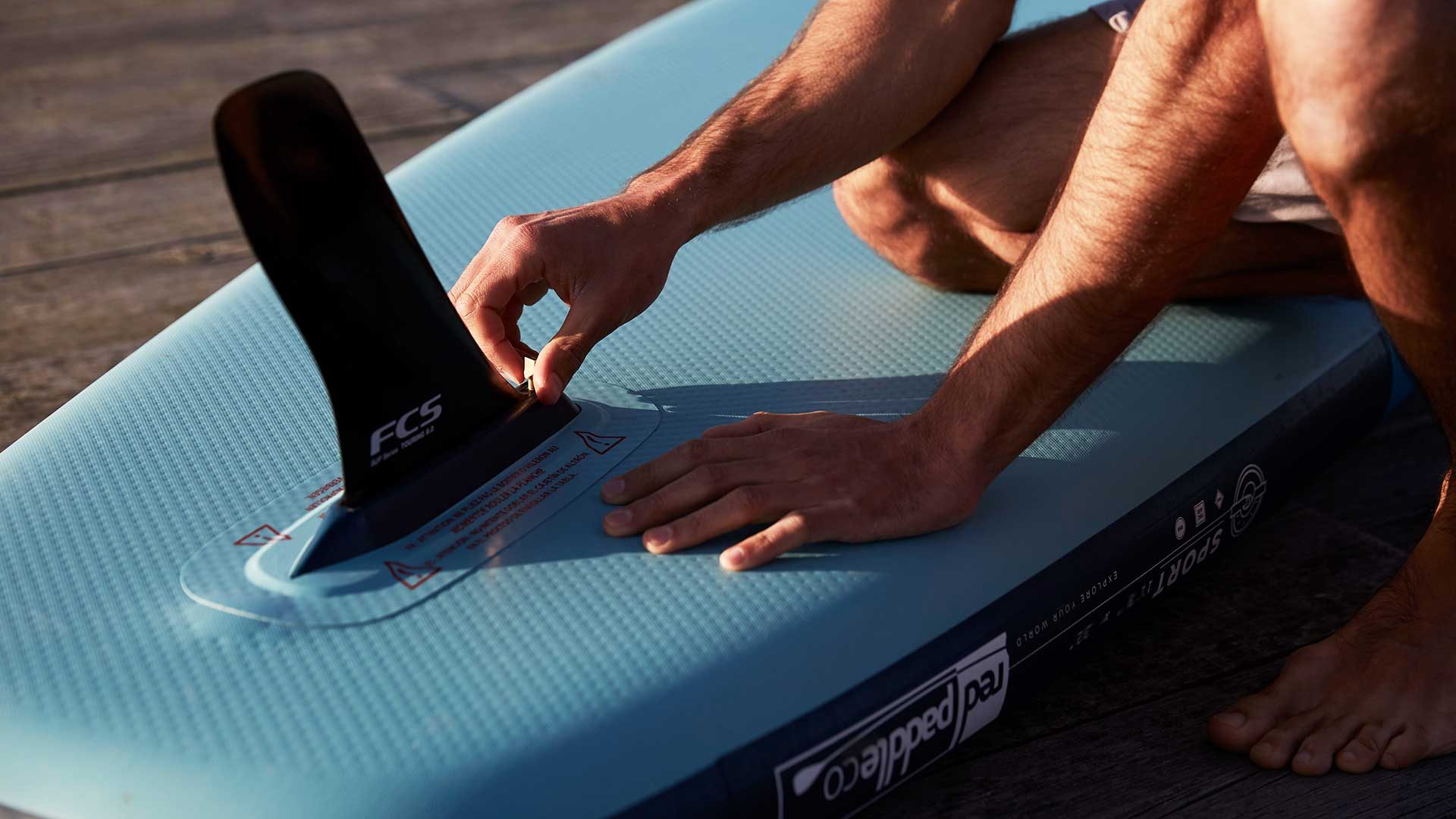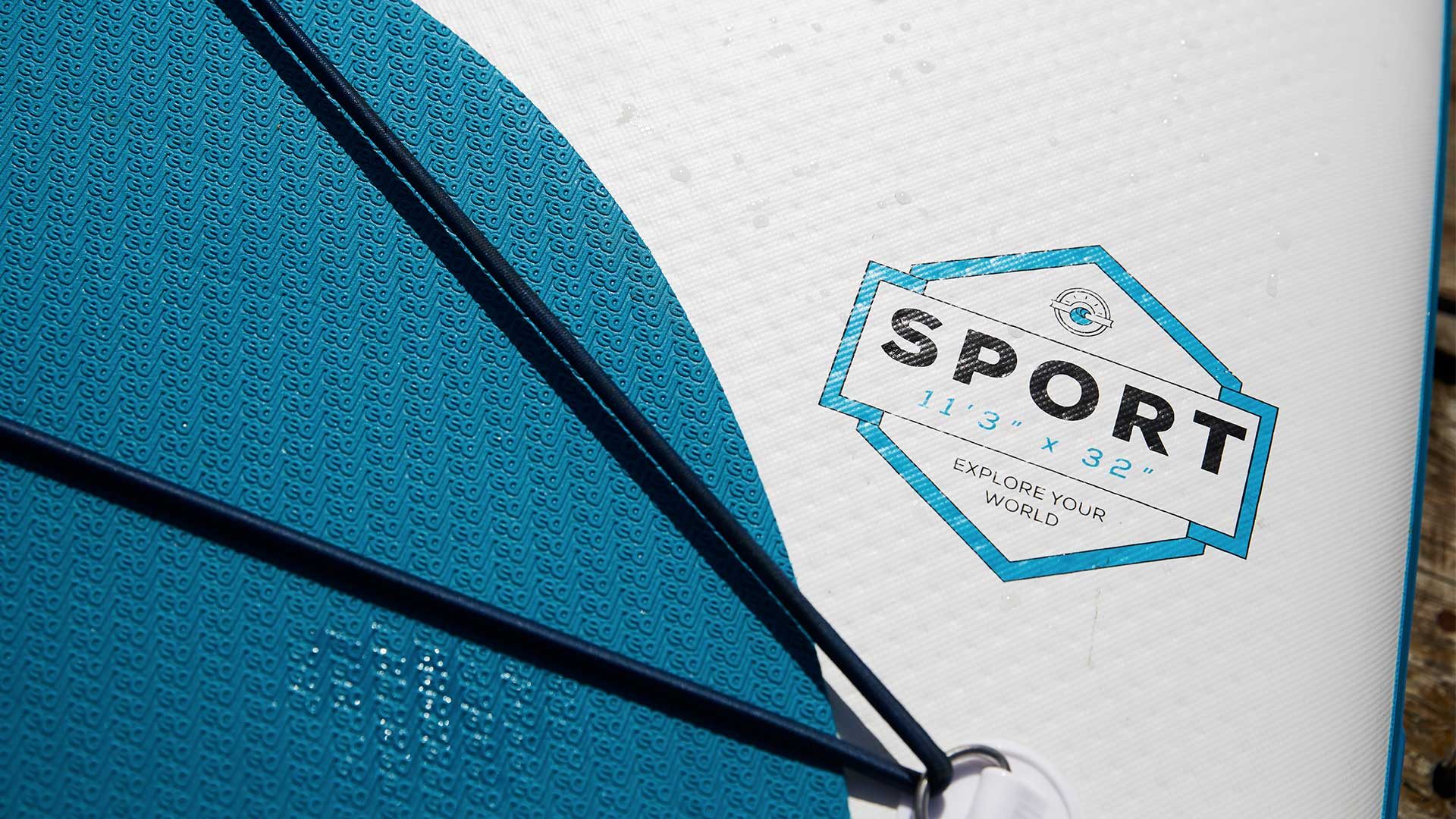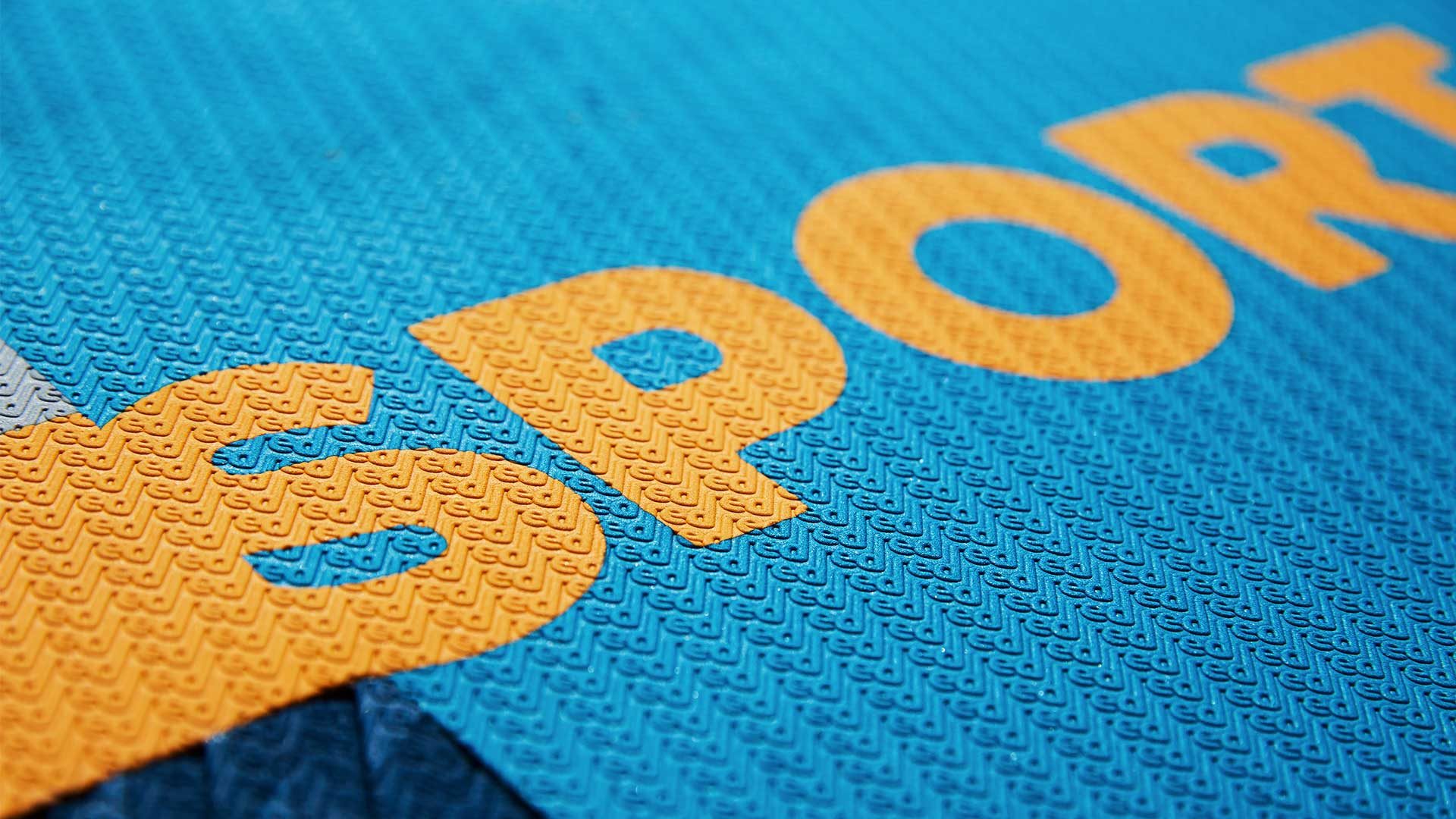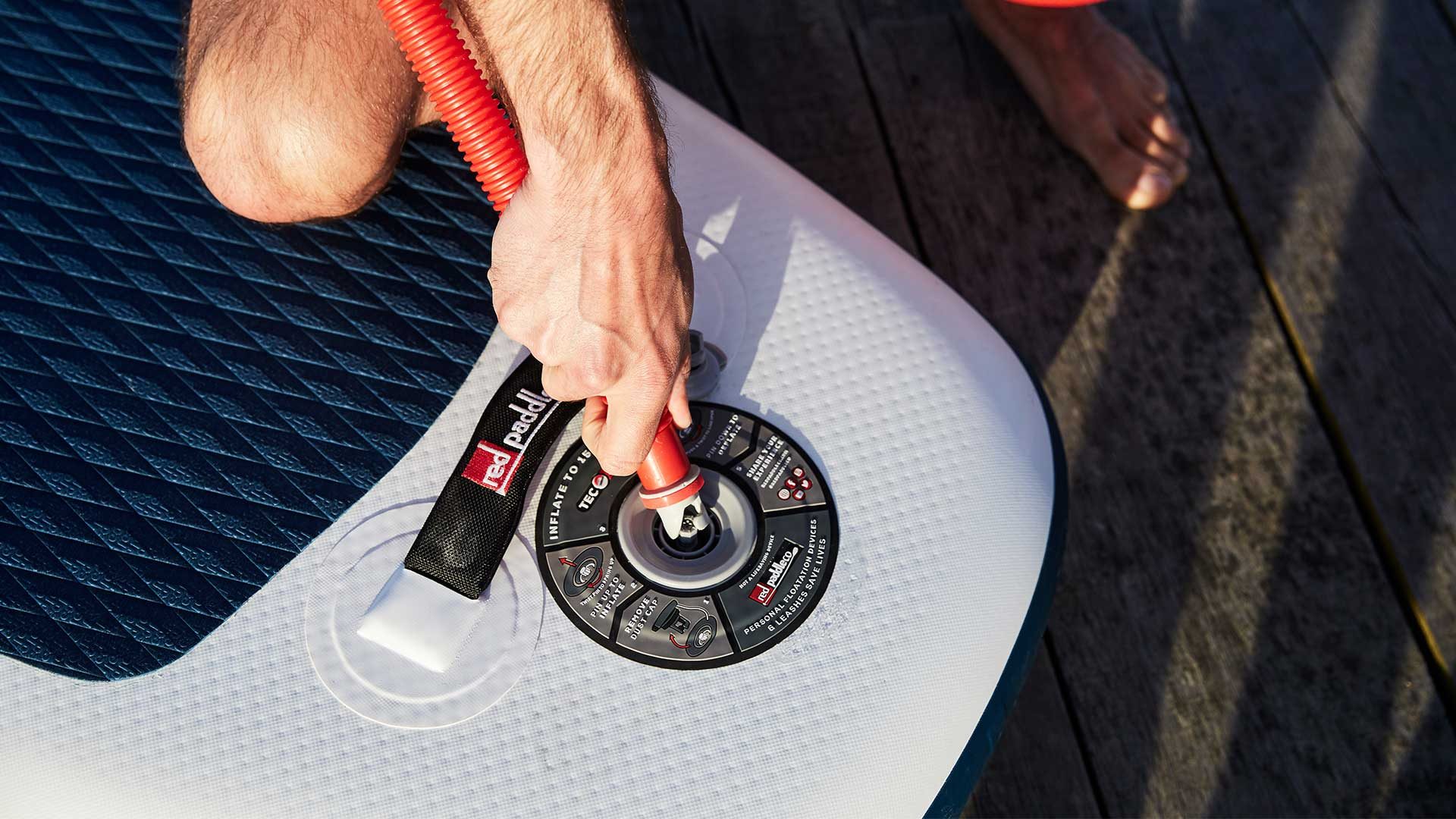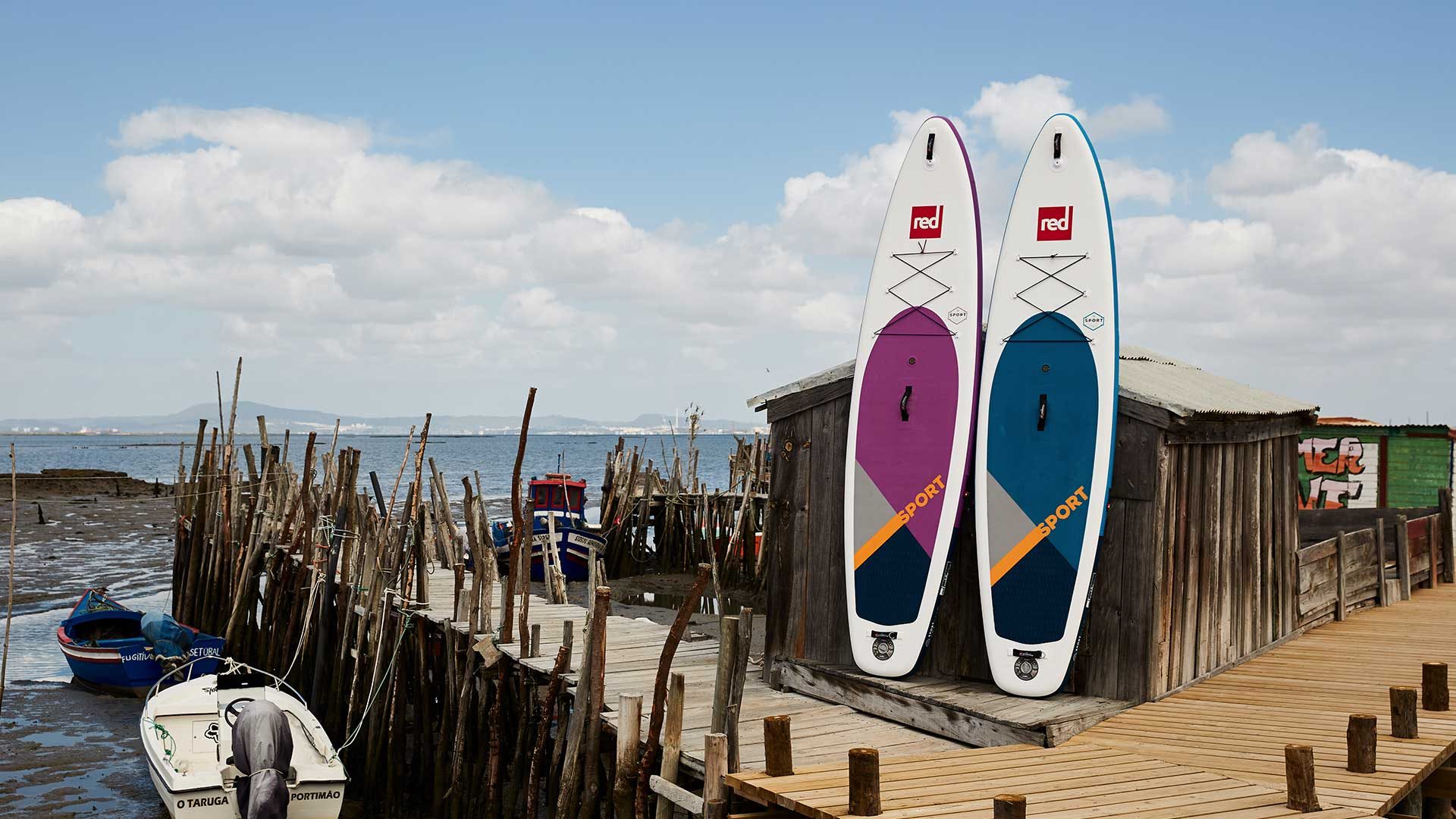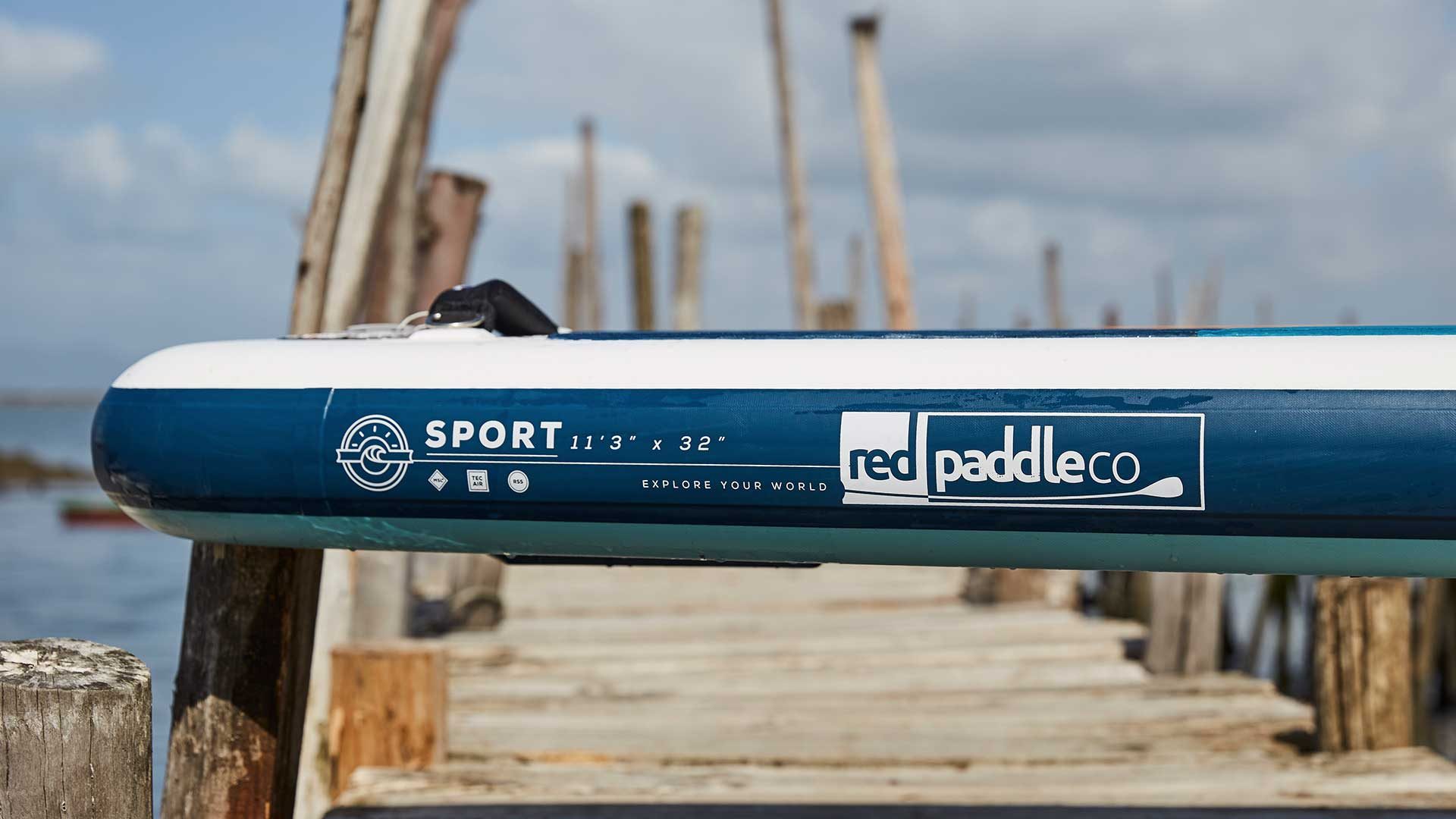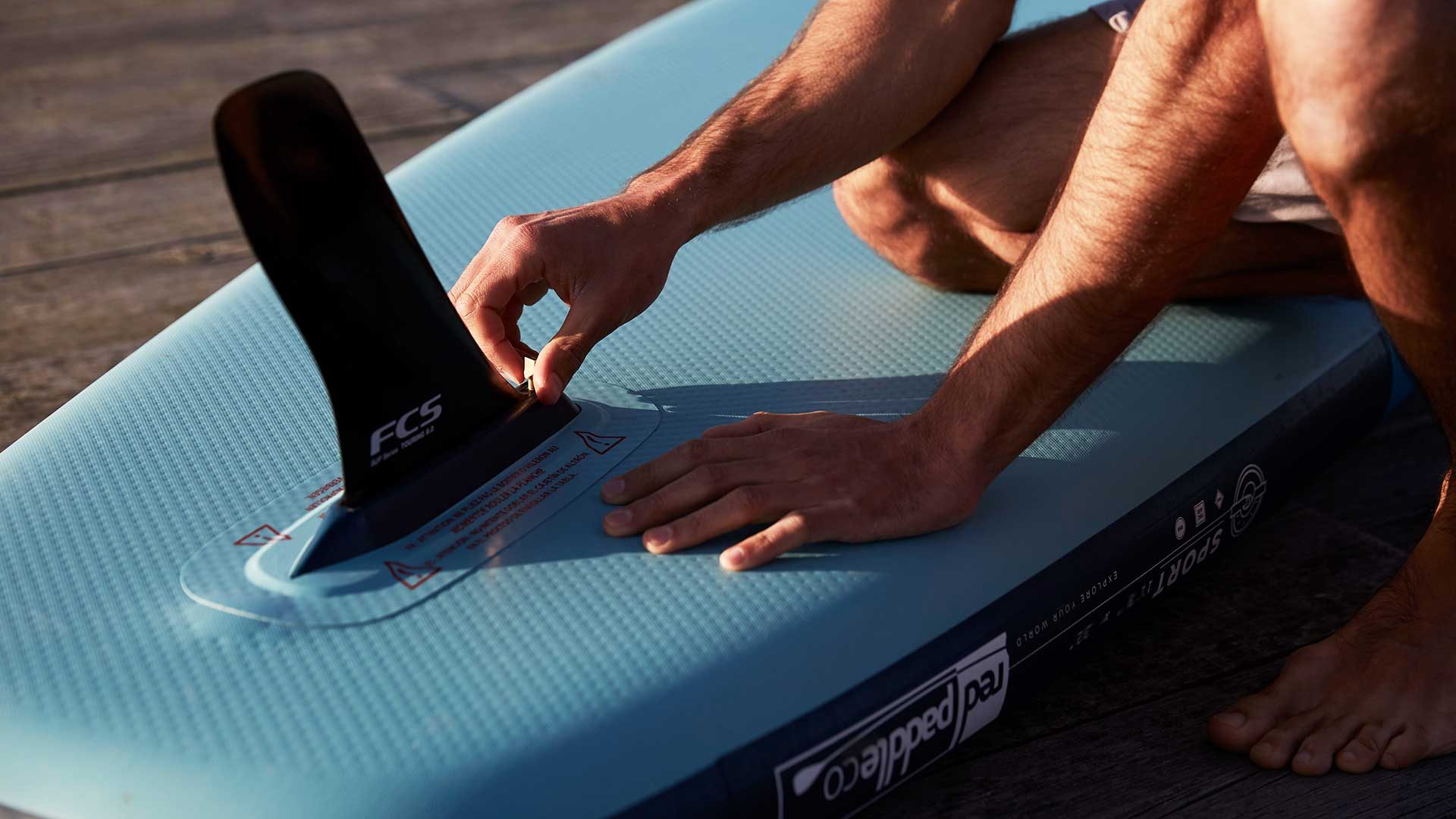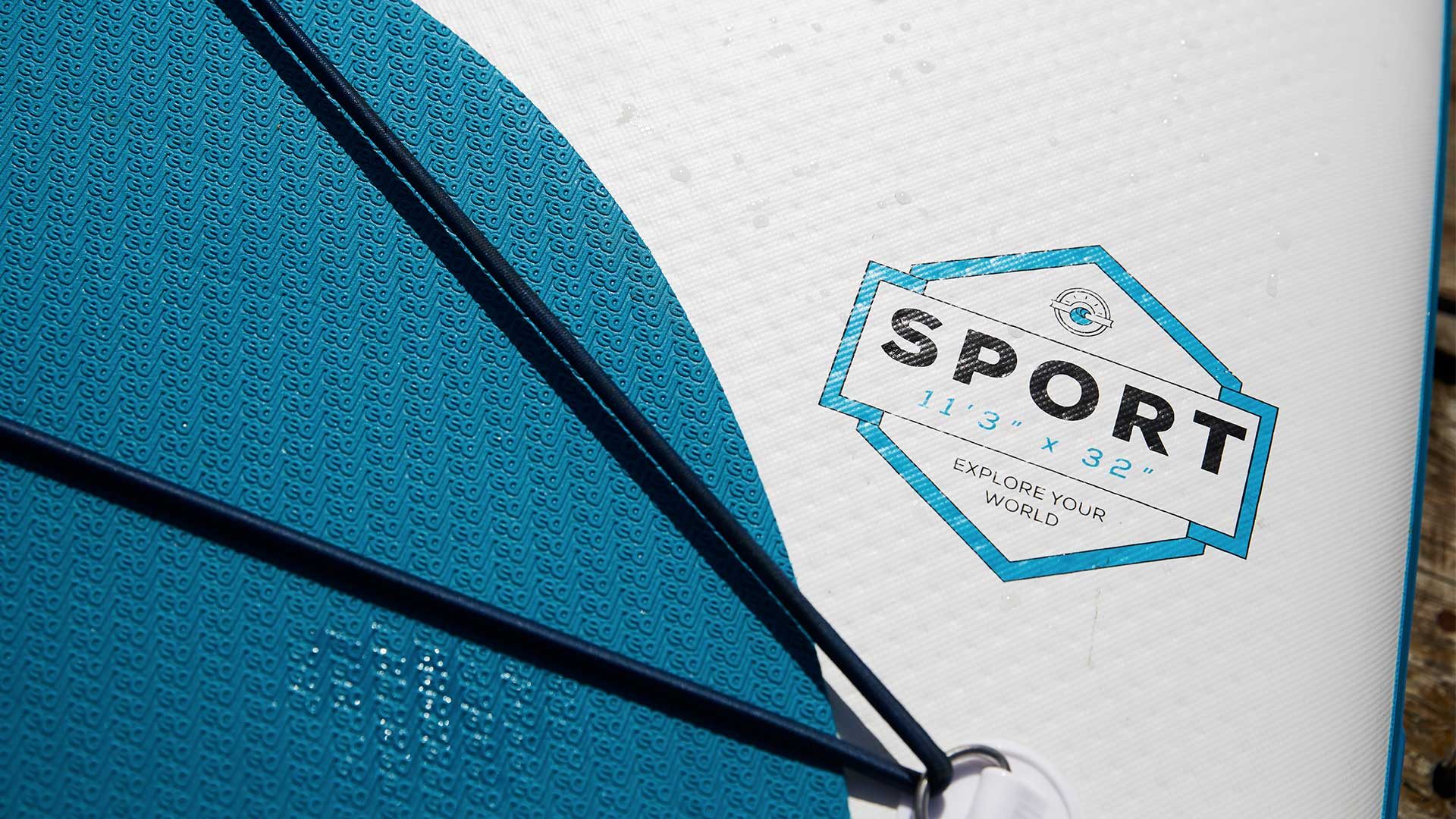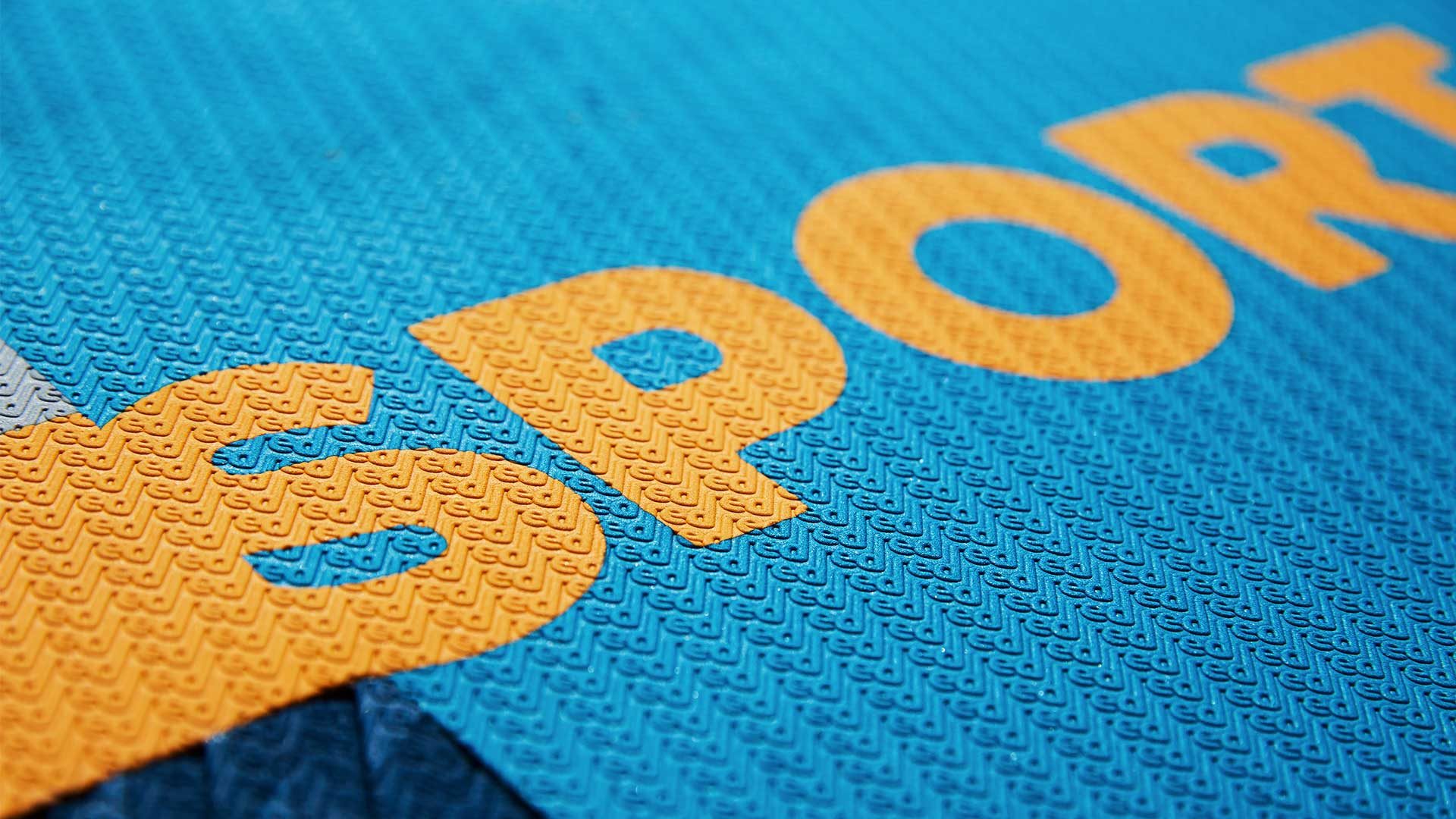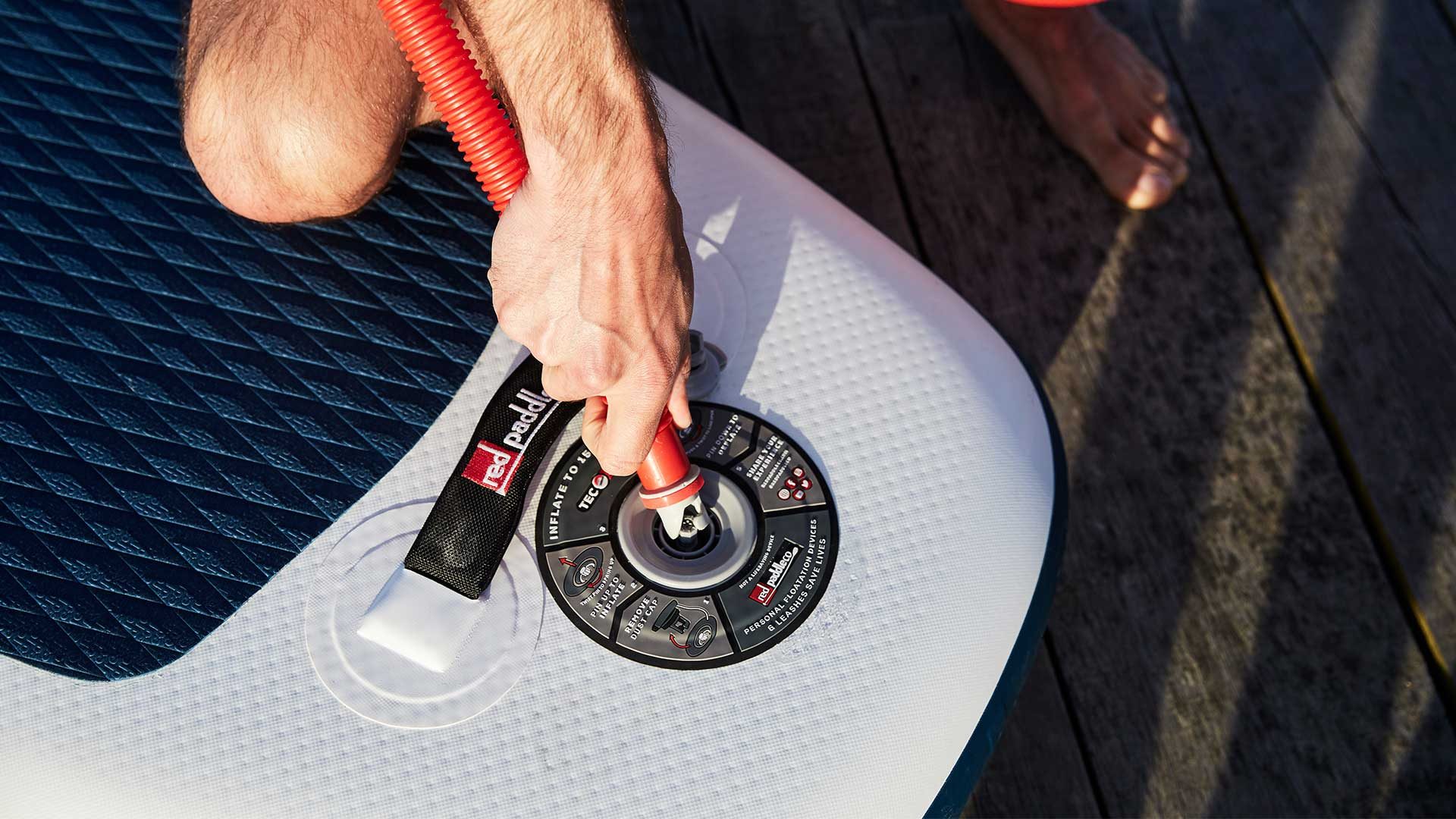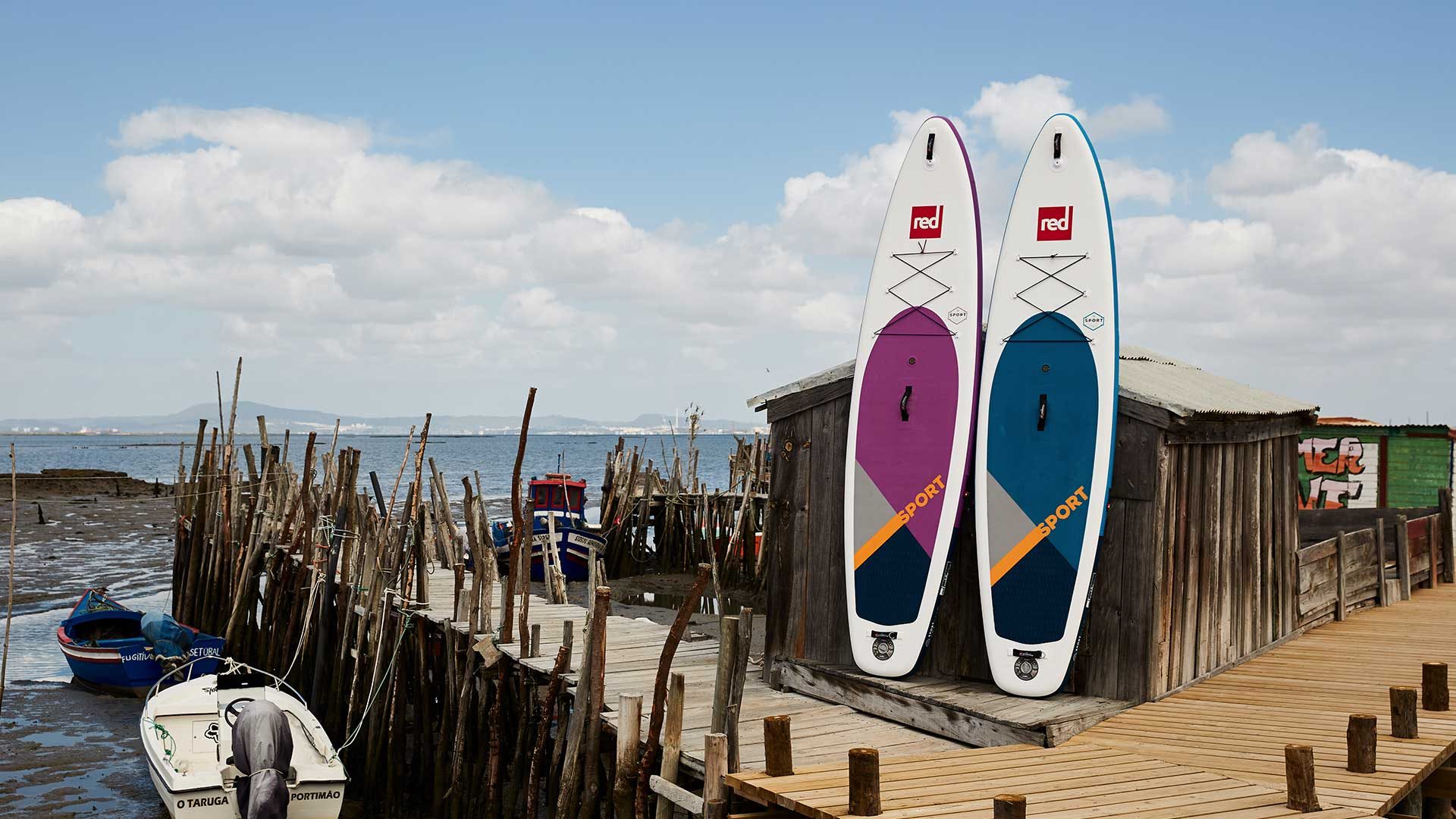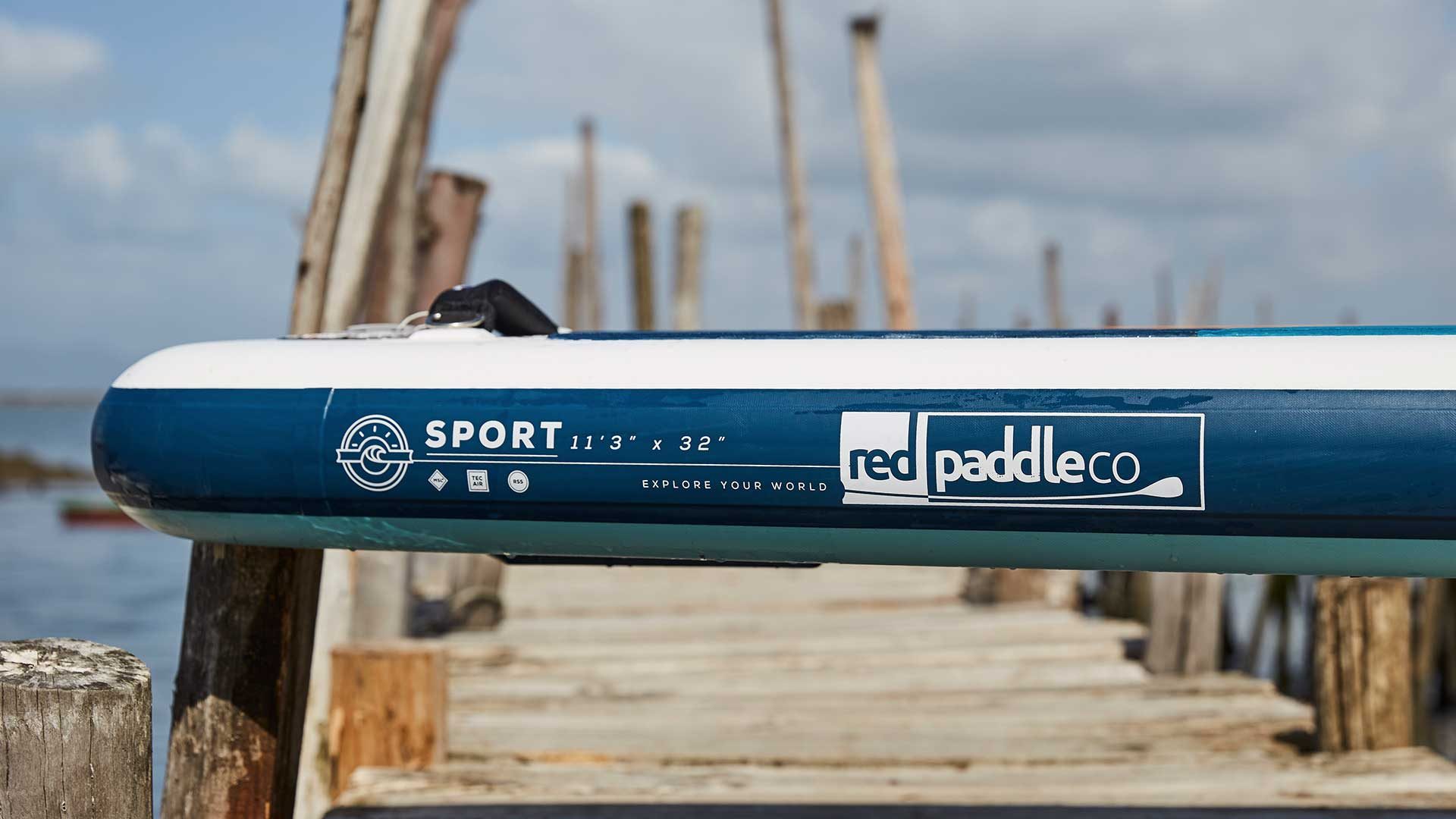 WHATS INCLUDED WITH THIS INFLATABLE SUP PACKAGE
Take your SUP wherever you go with Red Paddle Co's backpack. At Red Paddle Co we pride ourselves on creating an authentic paddling experience.
This means all of our kit has to perform to an exceptional standard – whether that's on the water or when you're travelling and transporting your board paddle and pump.
No bag existed that met our demands – so we created our own. Our solution is the world's best inflatable SUP bag. An innovative backpack designed to make taking your board to the furthest corners of the Earth as easy as possible.
It's made using toughened materials that can cope with sun, sea, sand and abuse. It even has a foil lining to ensure your board stays cool in extreme temperatures.
When you're not out exploring, it serves as the perfect storage unit too.