Made for surfers who want to take their ride all over the world
INFLATABLE SUP SURFING WITH THE 8'10 WHIP
Travelling round the world with a hard surf SUP isn't easy. They're bulky, don't mix well with airports or airplanes and there's always the risk of getting a ding.
The solution is this, the 8'10" Whip, a surf inflatable SUP you can throw in a bag and take all over the world as if it were just any other backpack. It's extremely durable and has been tested to destruction (actually, even after we drove over one of our boards in a tractor, it still worked just fine), making it the perfect travel surf SUP. It's got a narrow tail, a removable, adjustable fin from world leading surfboard fin creators FCS and Red Paddle Co's patented RSS batten system, which makes it super-stiff for maximum manoeuvrability.
The rounded nose helps to pop the board over white water paddling out as well as makes nose riding a joy for any level of rider. The Red embossed deck pad offers comfort and grip and a diamond cut rear section with raised kick pad provides even greater grip and stability allowing you to turn the board tighter.


| | |
| --- | --- |
| BAG SIZE | 960mm (h) x 390mm (w) x 360mm (d) |
| BAG VOLUME | 150 litres |
| BOARD LENGTH | 8'10" |
| BOARD WEIGHT | 7.4kg / 16.3lb |
| BOARD WIDTH | 29" / 740mm |
| DIMENSIONS | 106 × 29 × 3.9 in |
| FINS | Removable FCS US Box Fins |
| NUMBER OF RIDERS | 1 |
| RIDER WEIGHT | Up to 90kg |
| STIFFENING SYSTEM | RSS Battens |
| WEIGHT | 7.4 kg |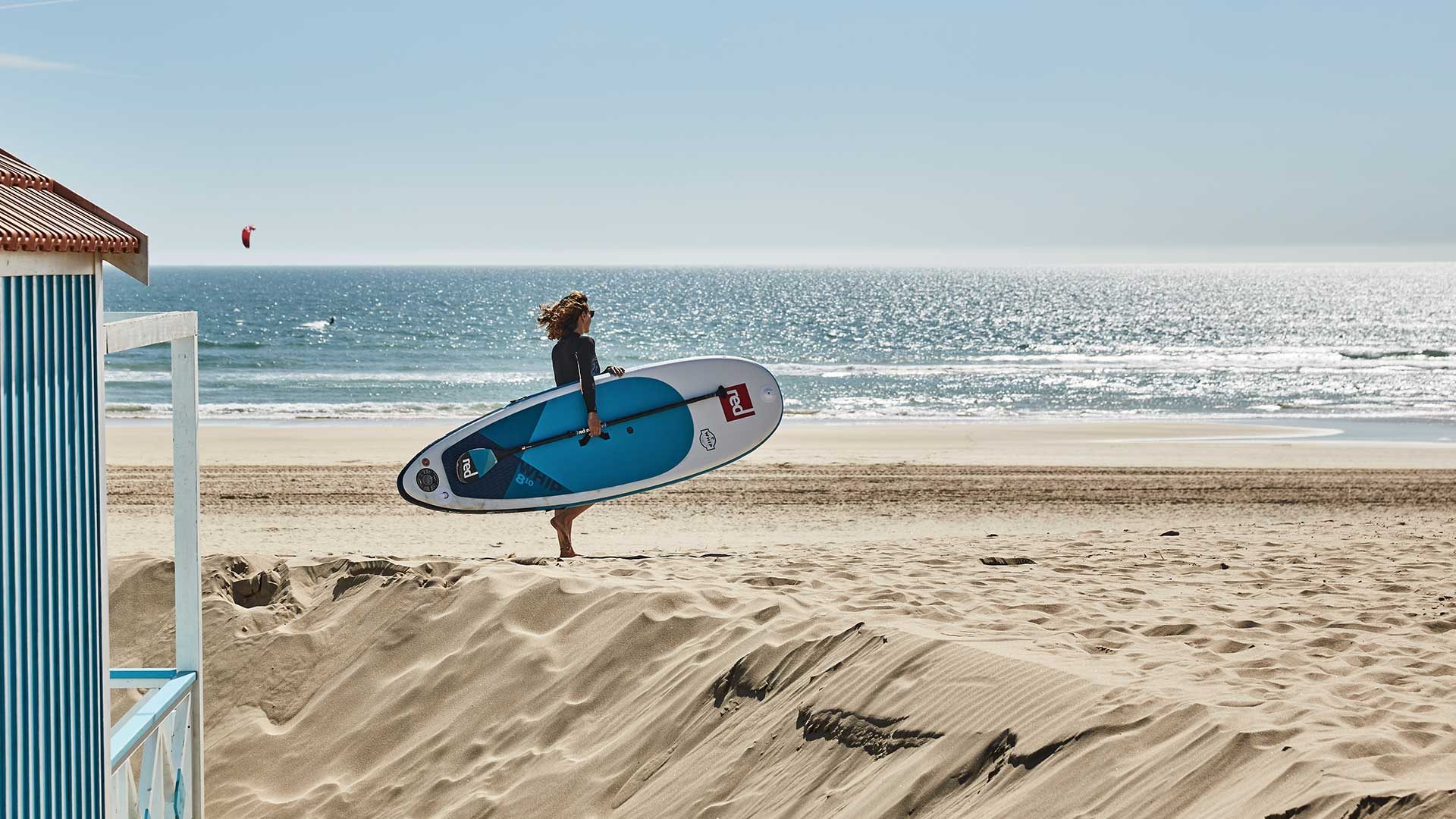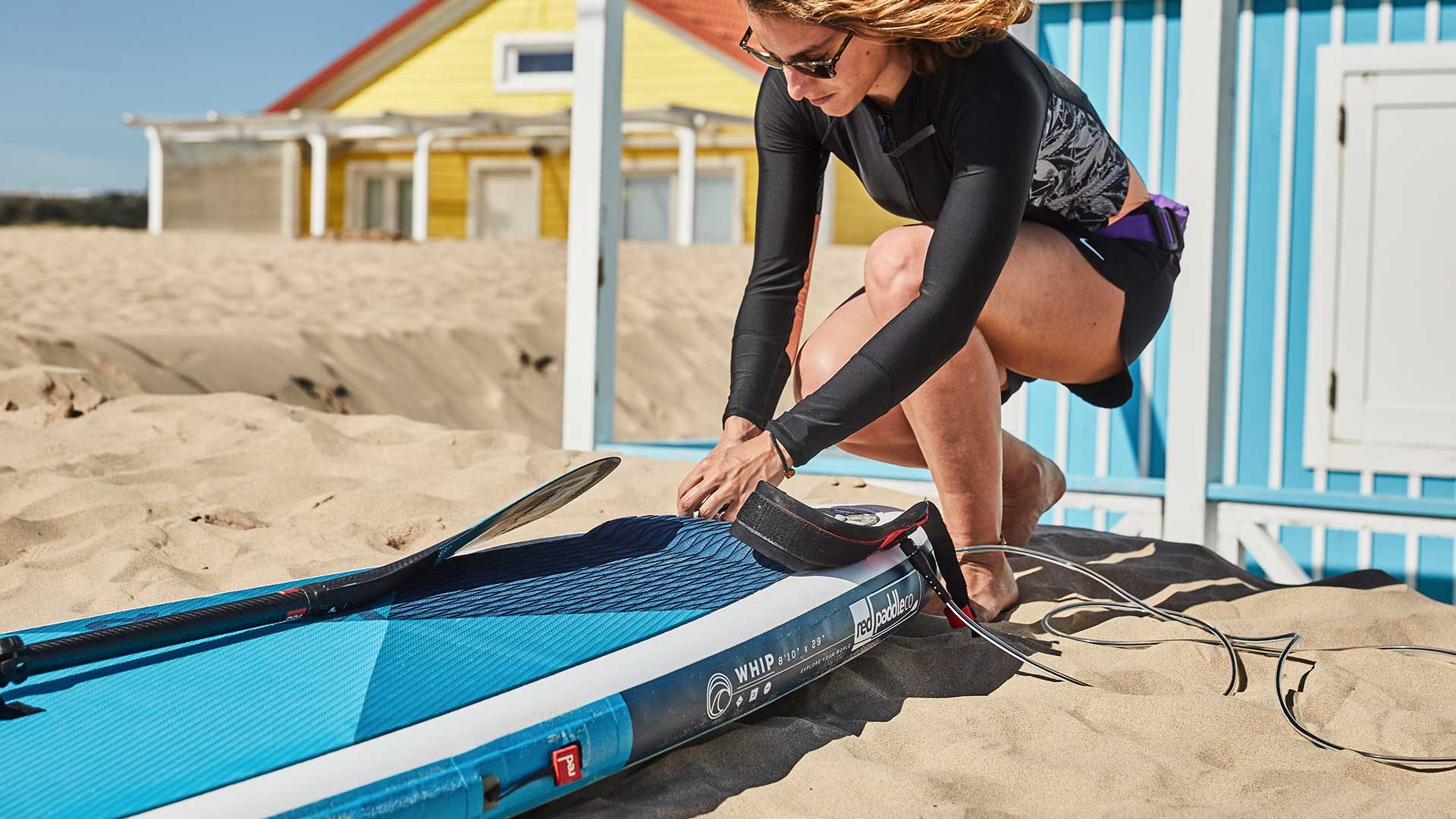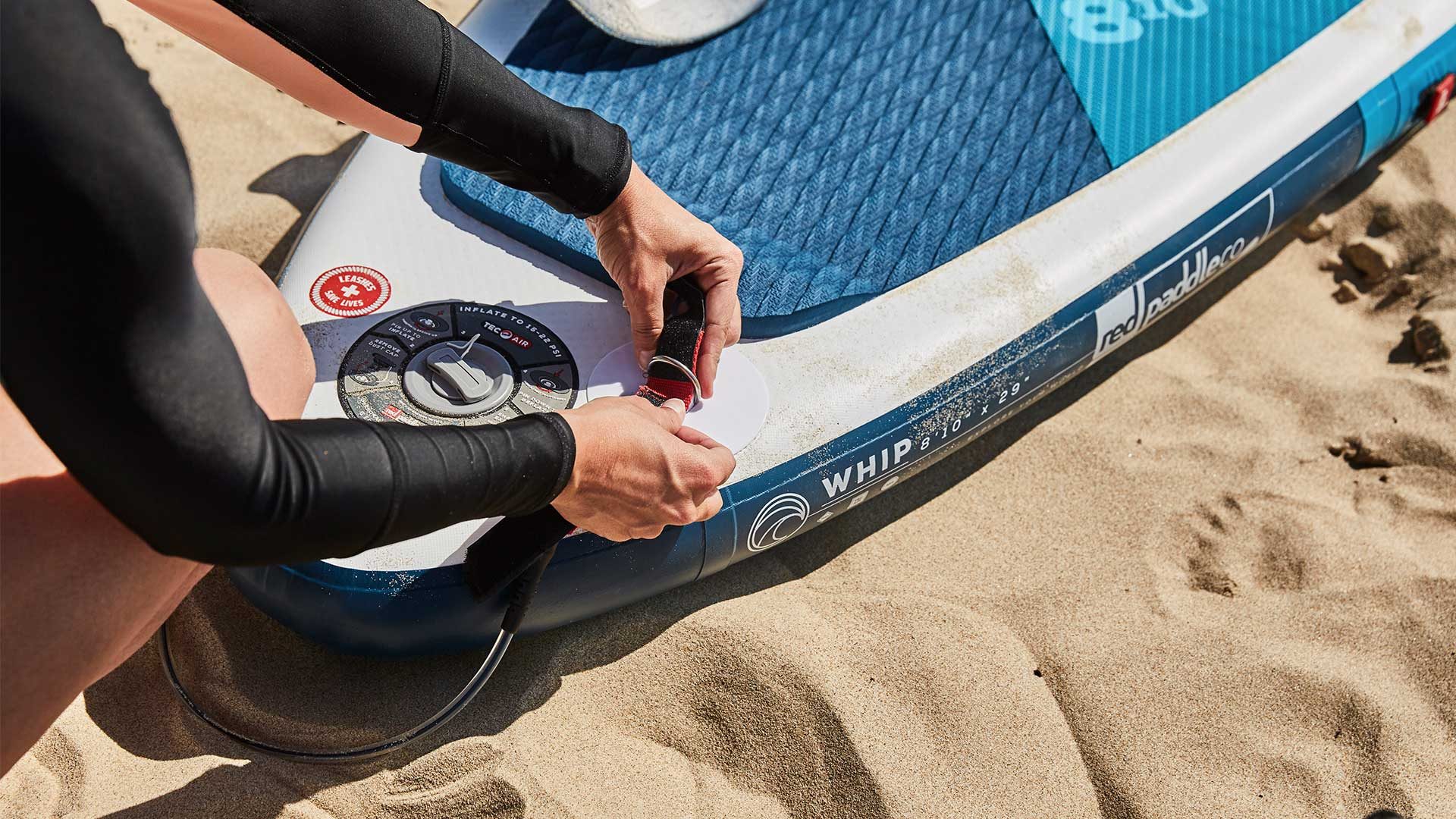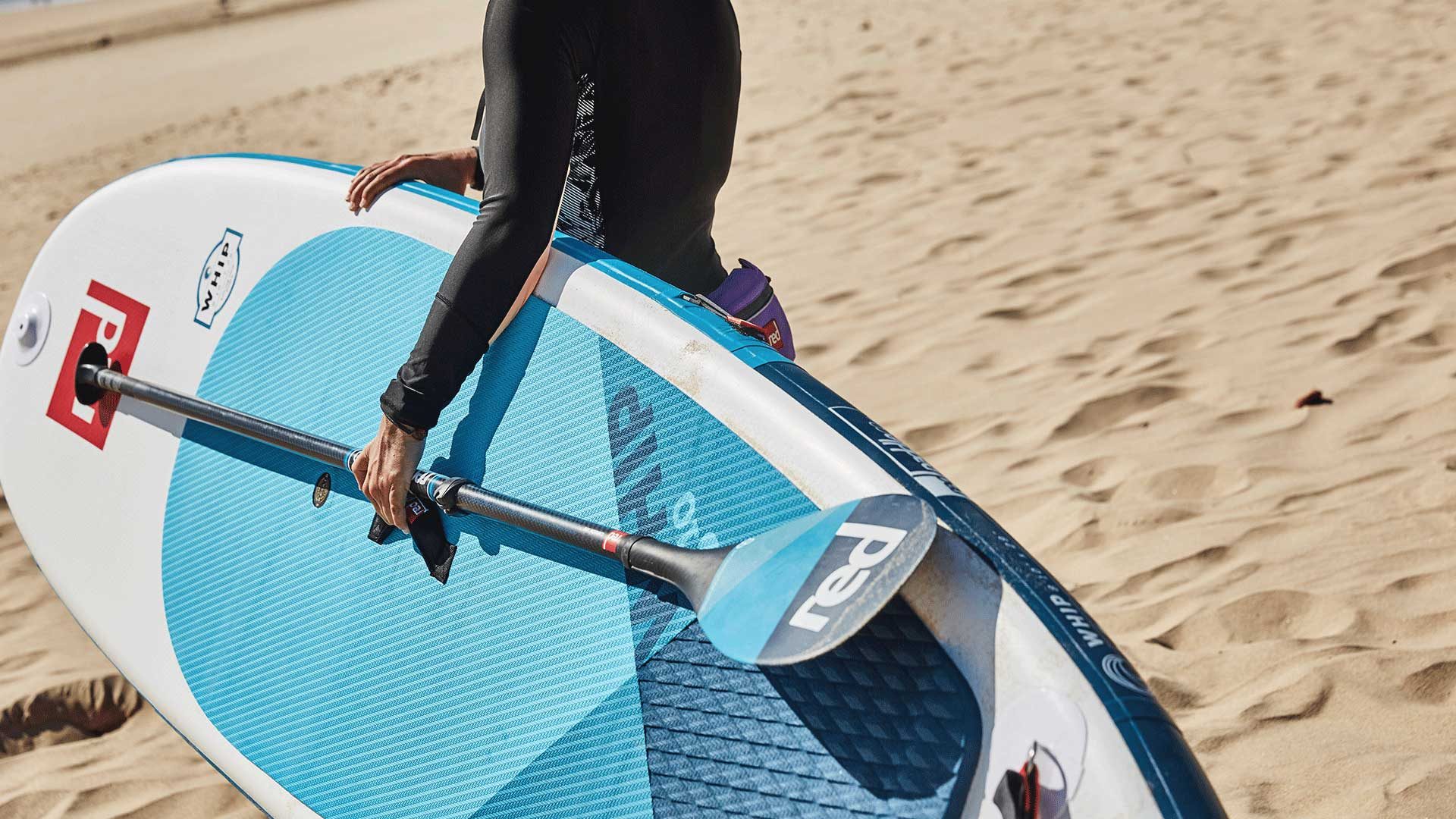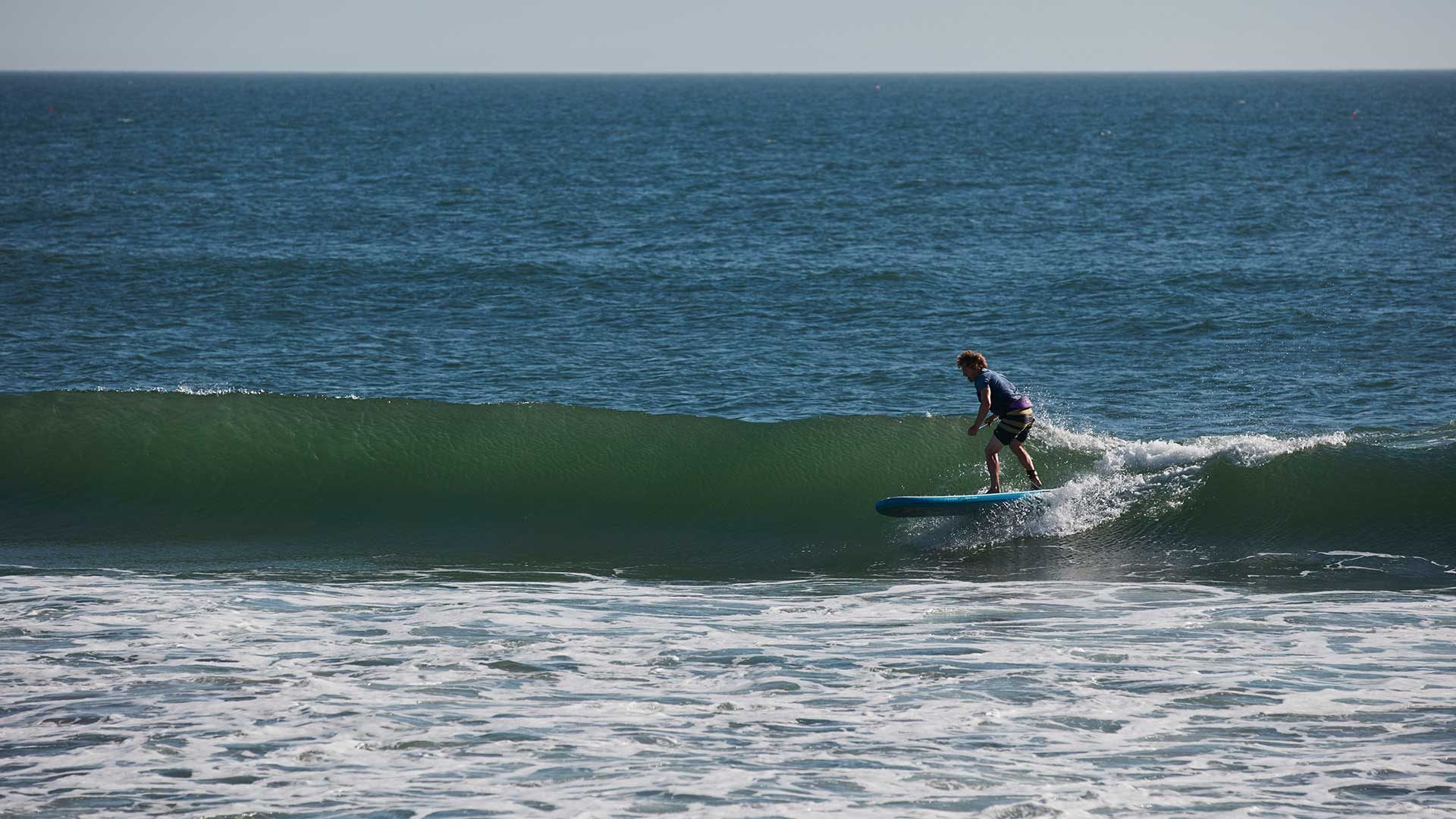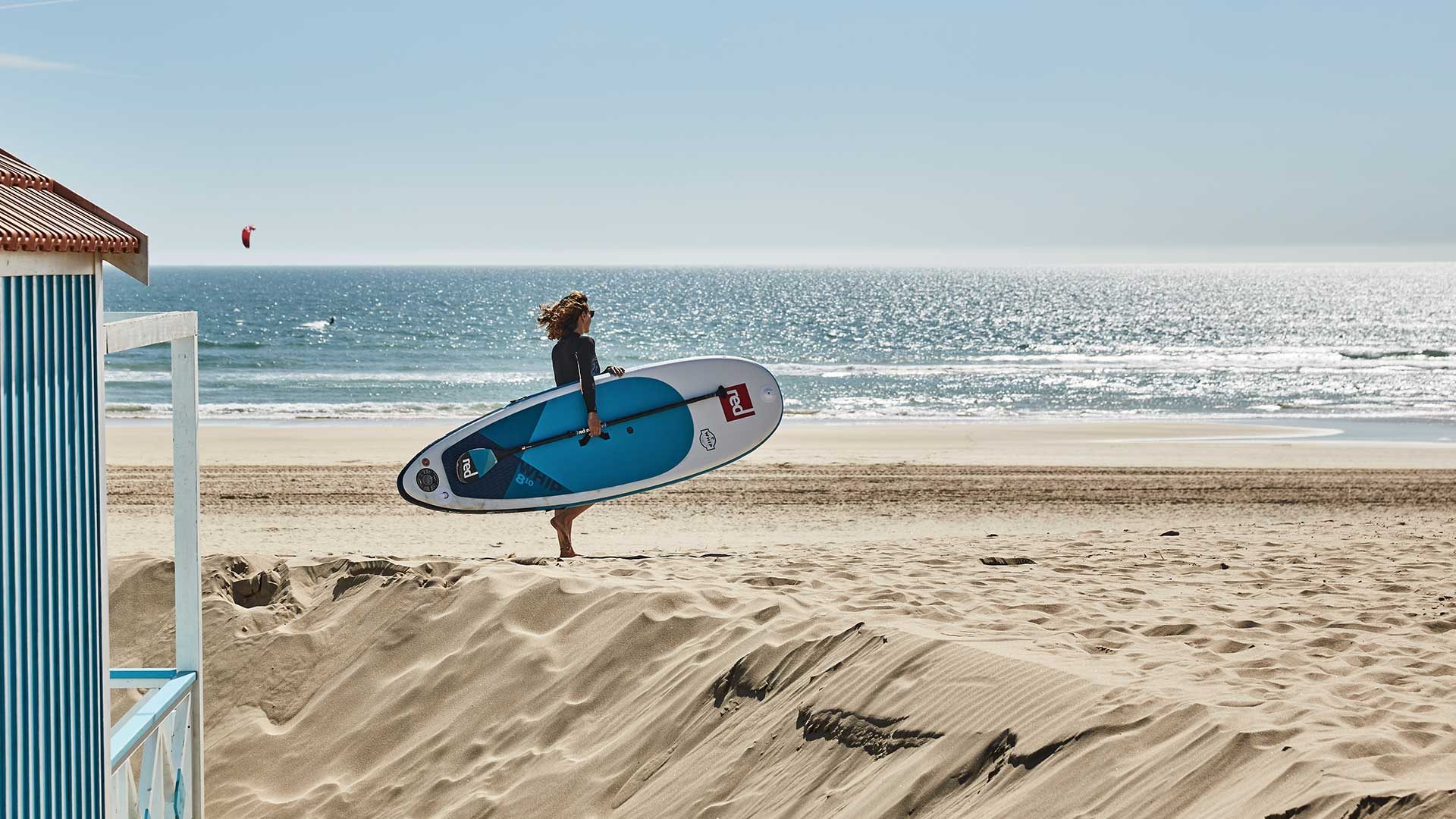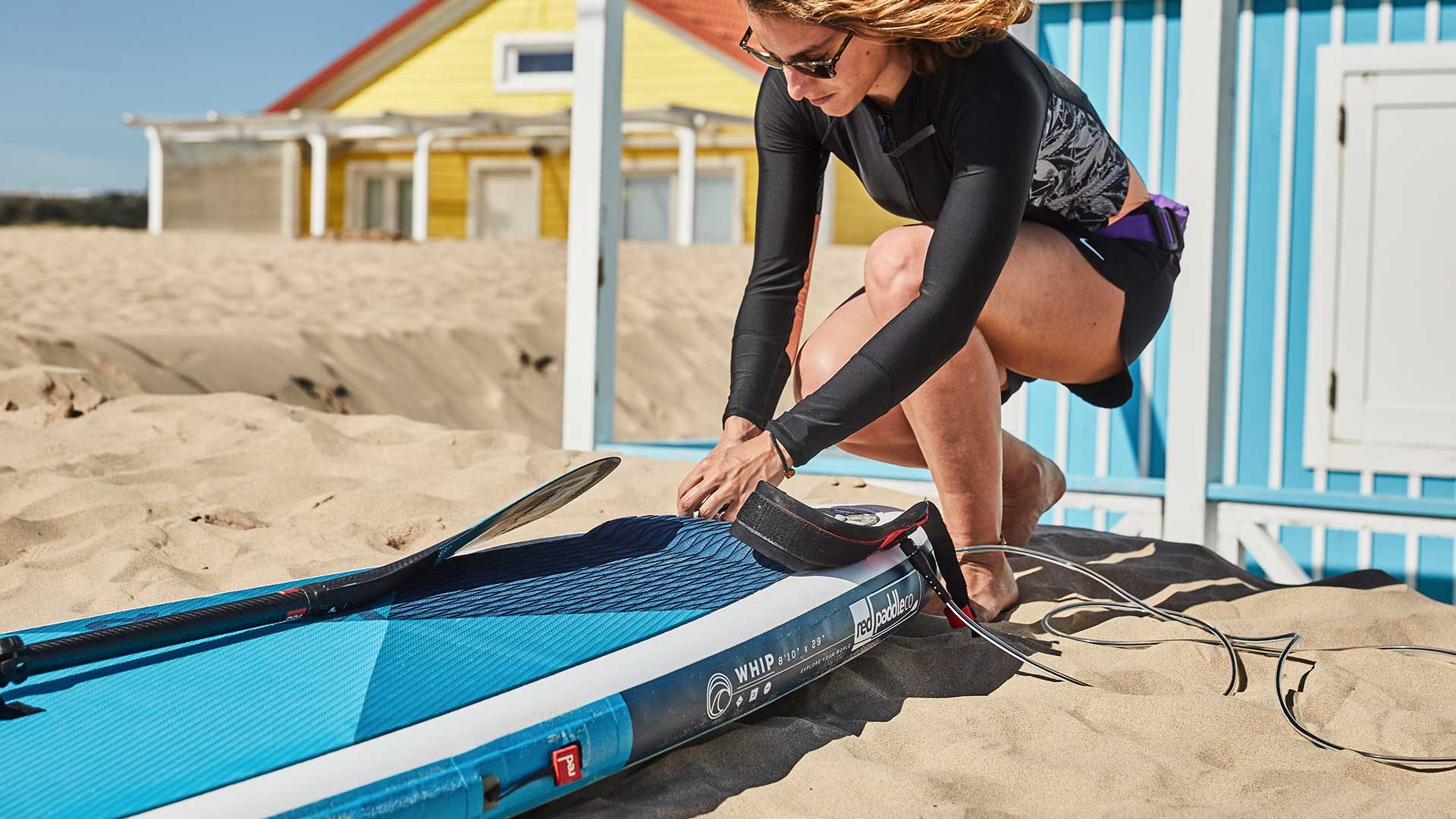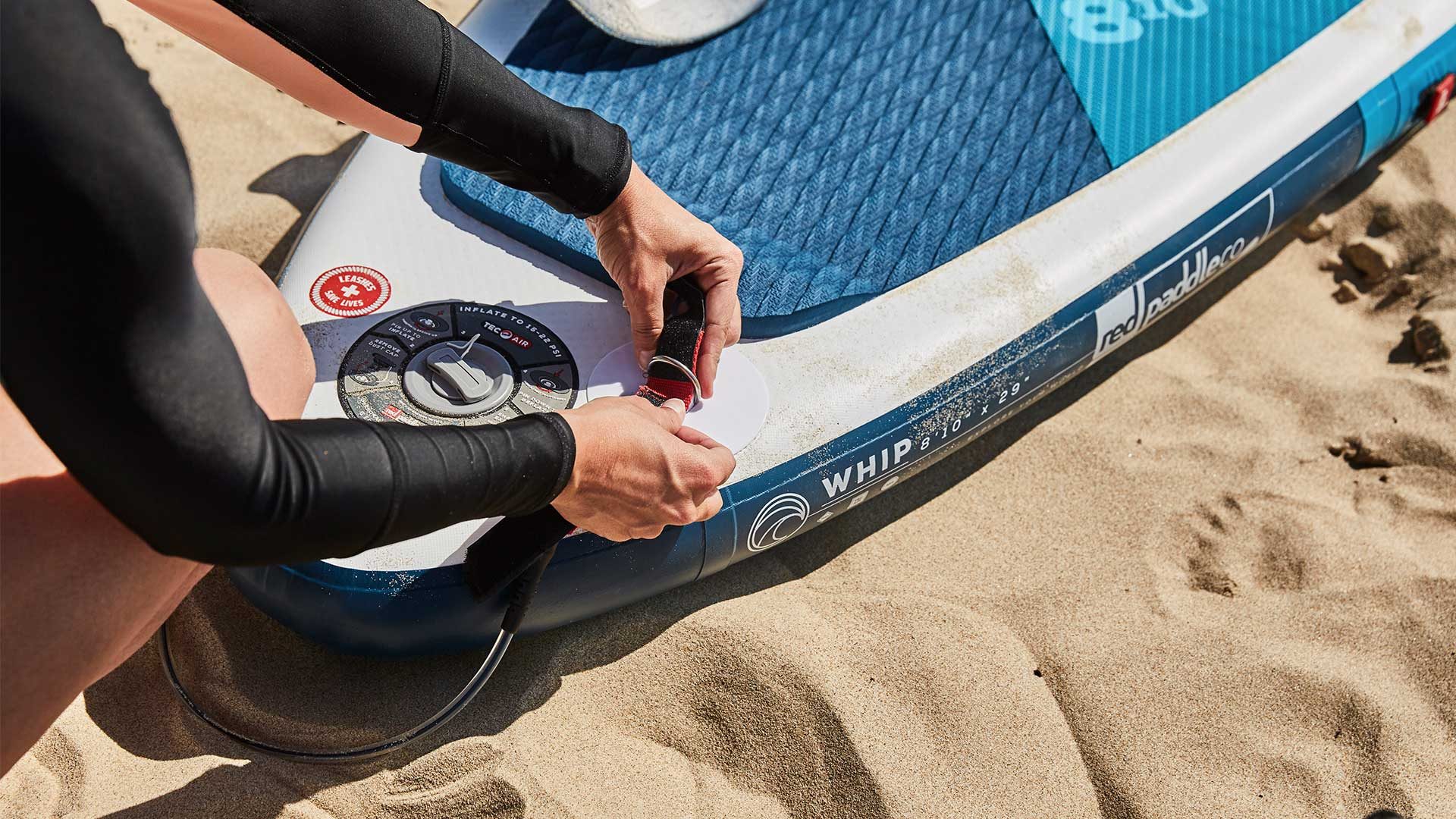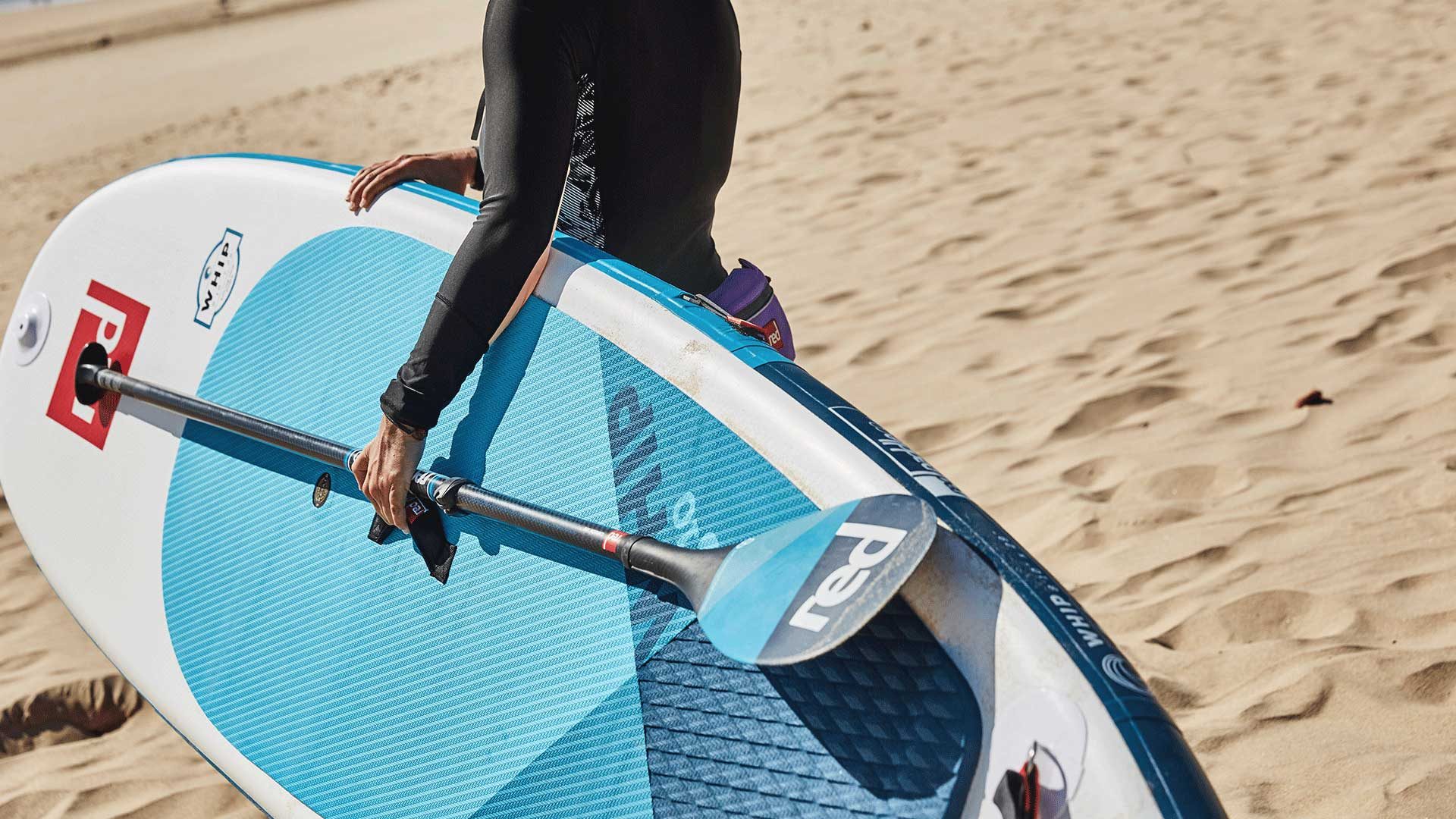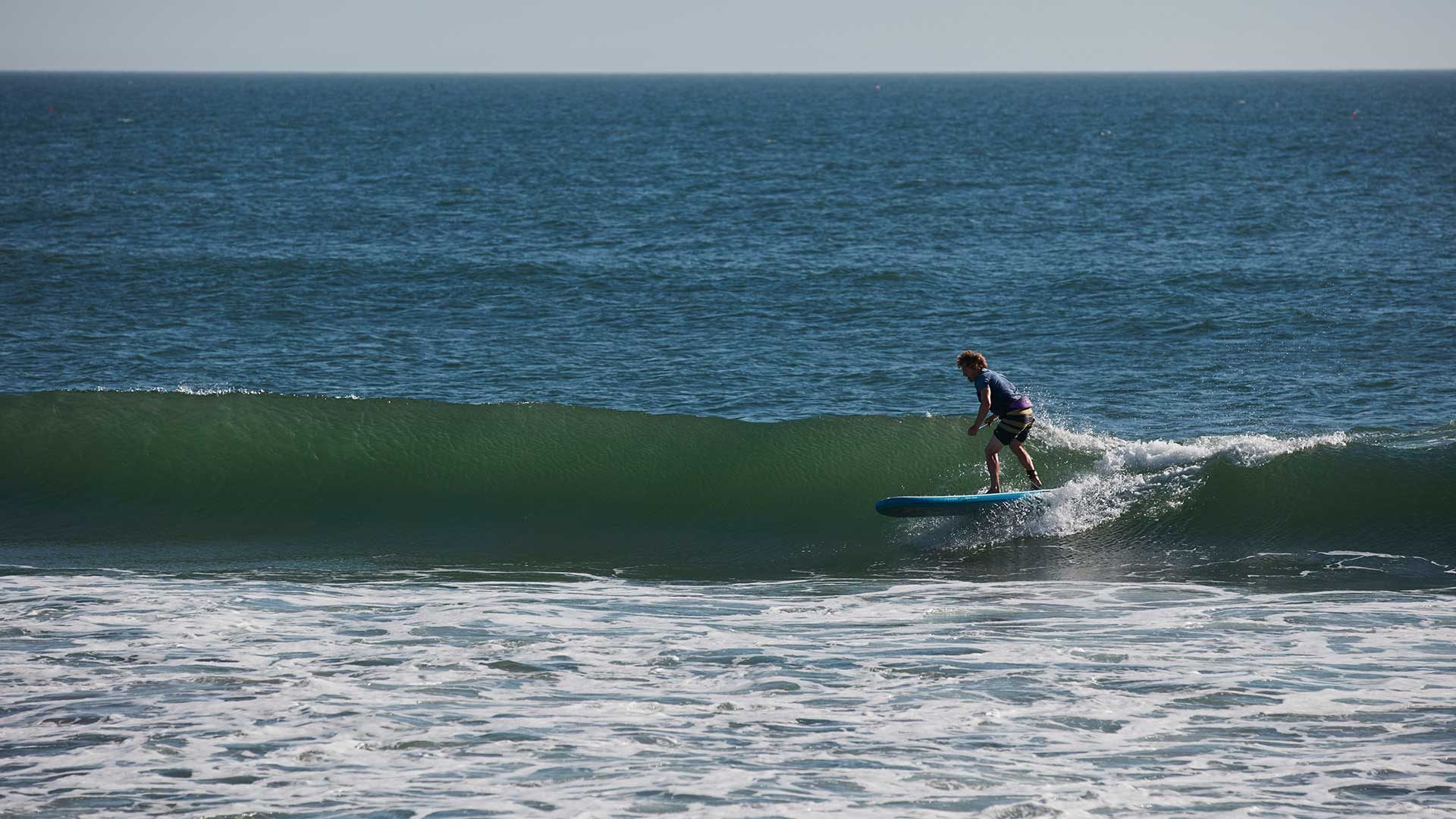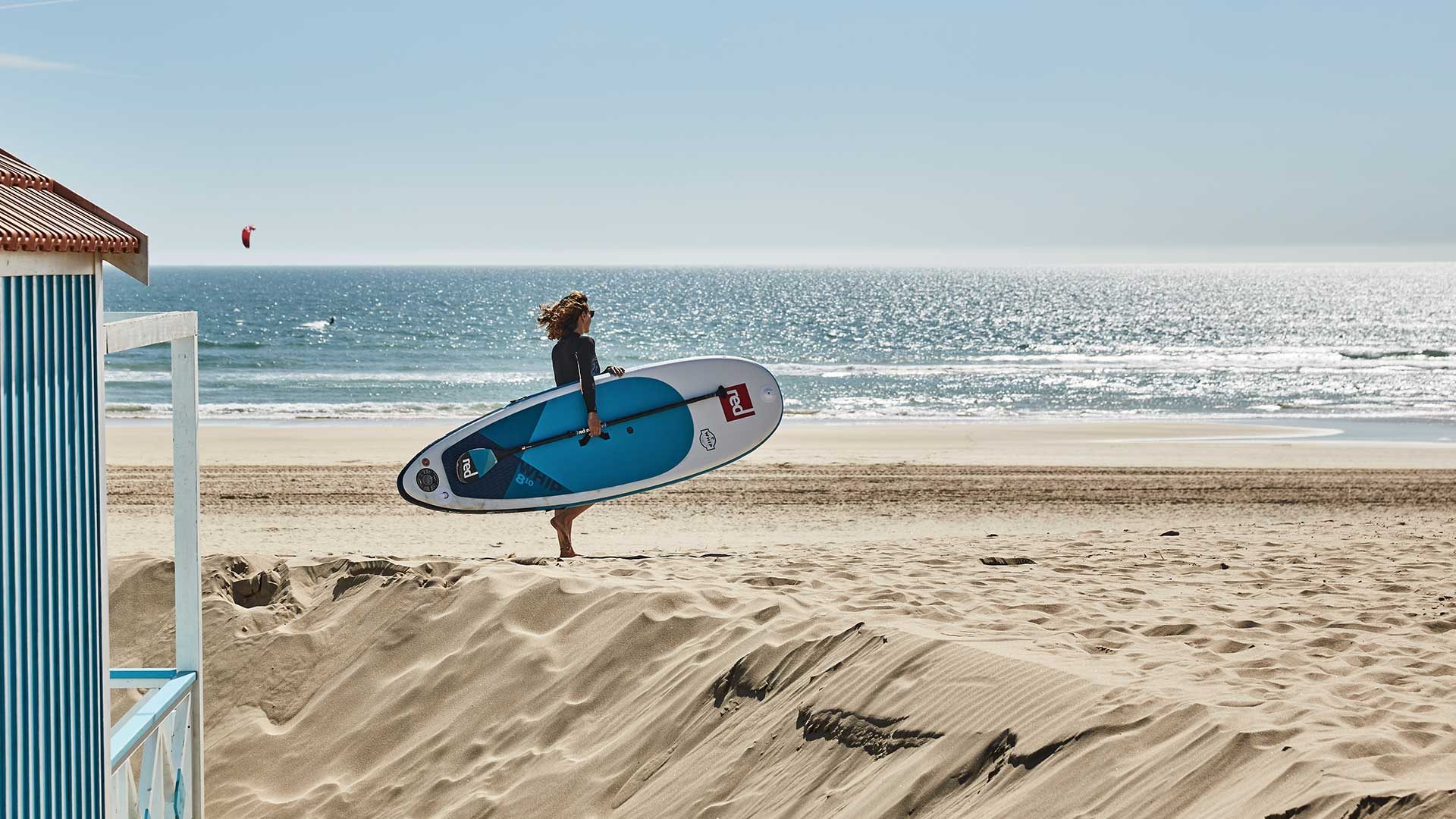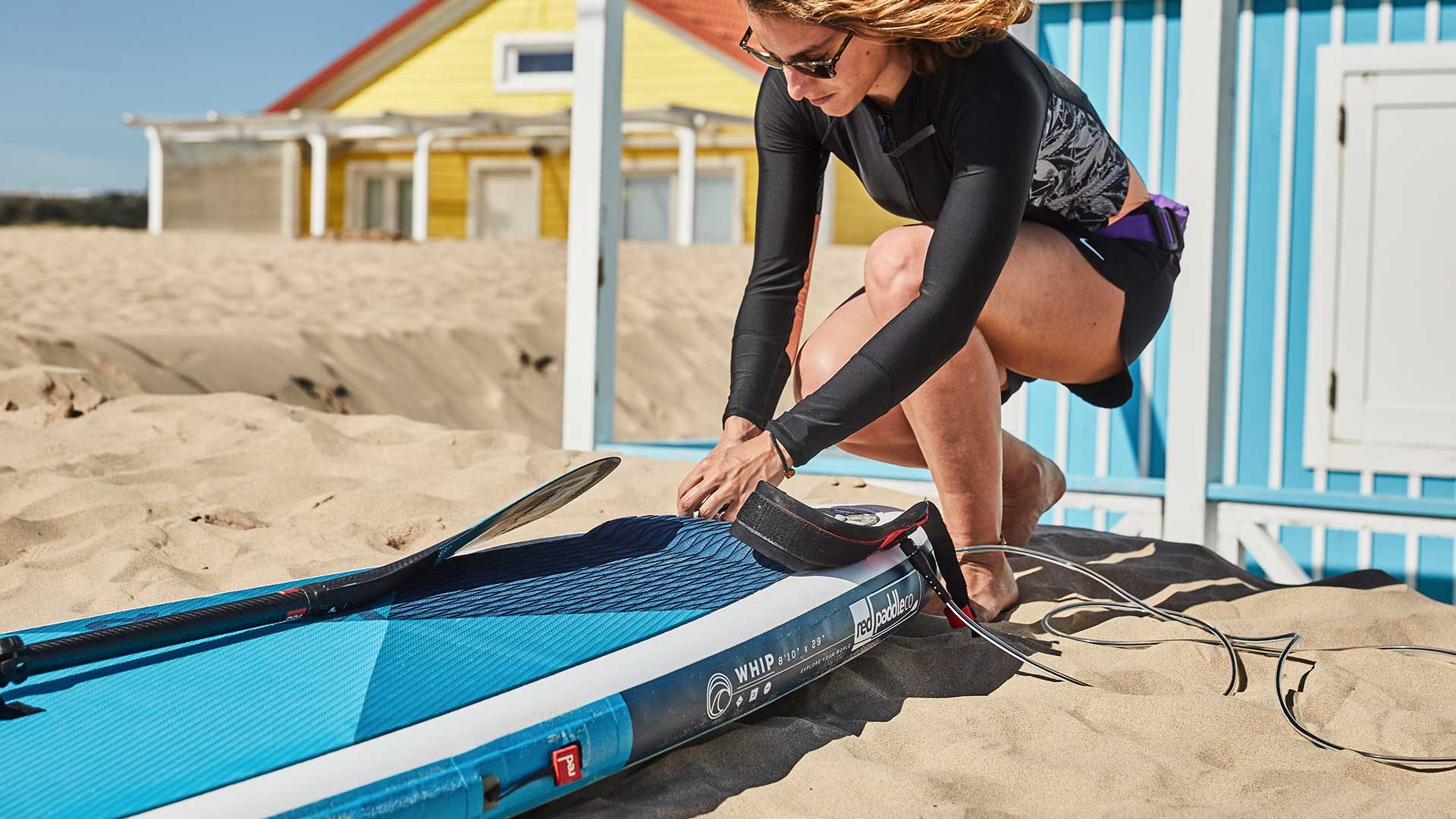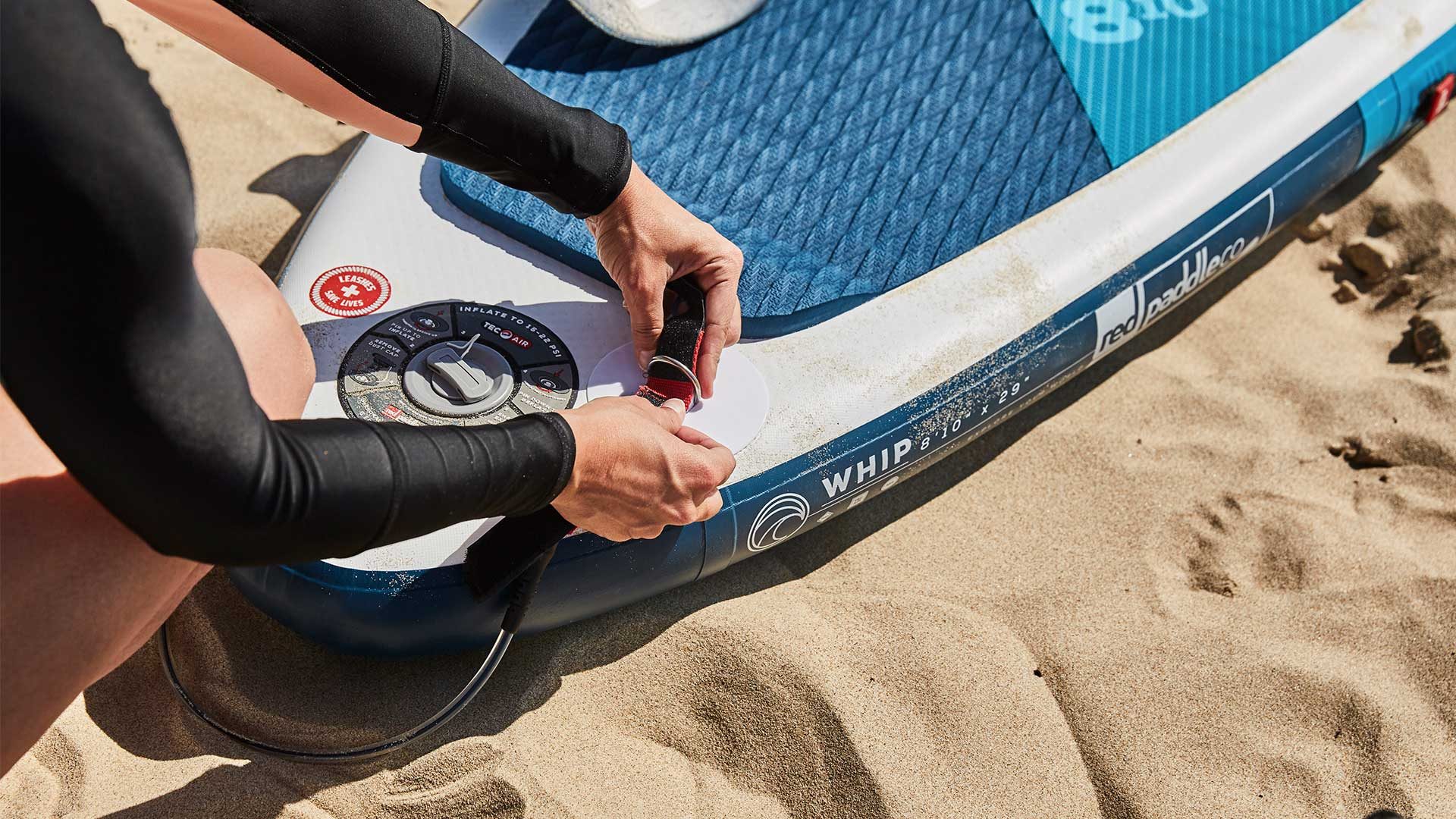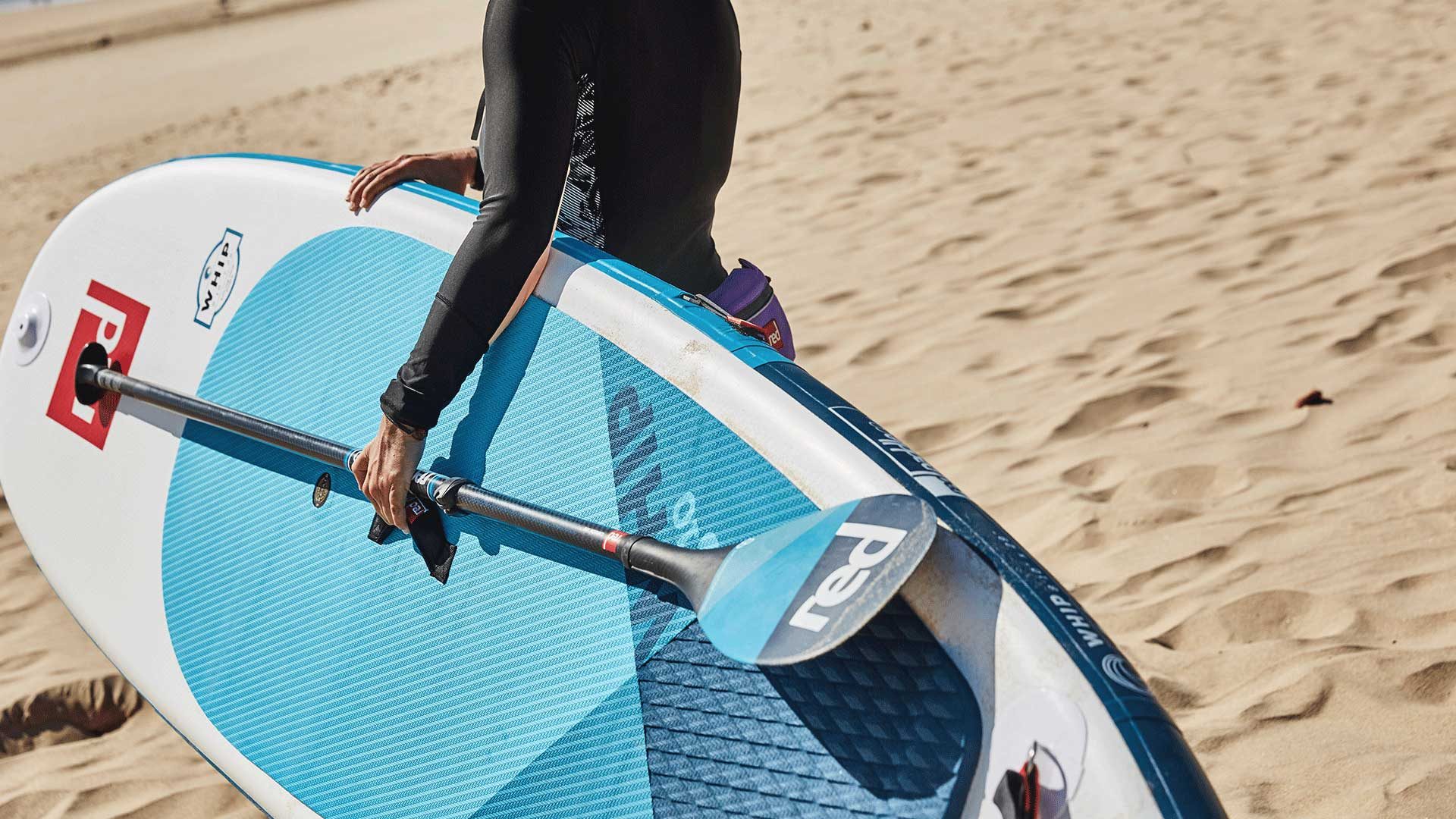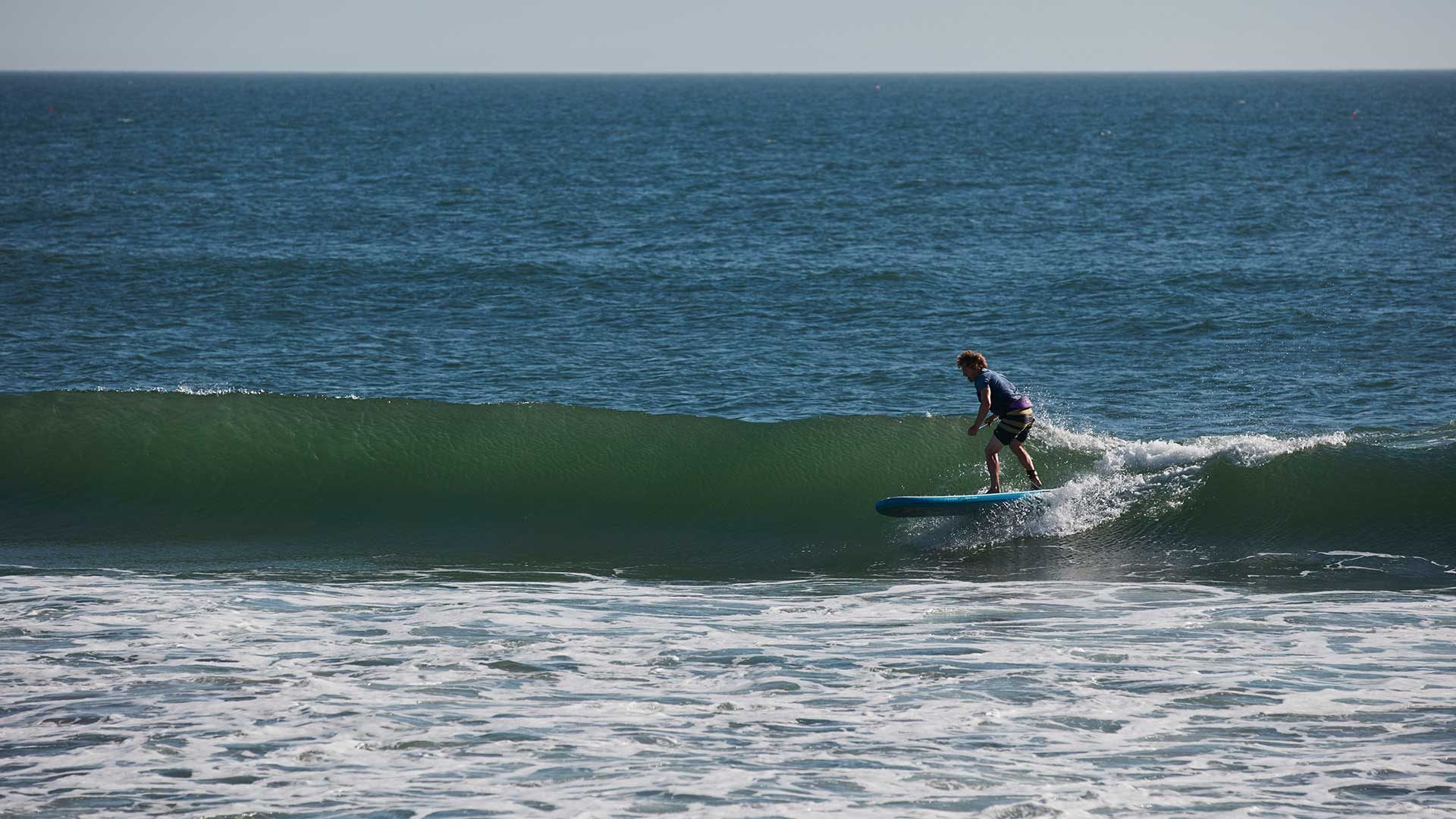 Take your SUP wherever you go with Red Paddle Co's backpack. At Red Paddle Co we pride ourselves on creating an authentic paddling experience.
This means all of our kit has to perform to an exceptional standard – whether that's on the water or when you're travelling and transporting your board paddle and pump.
No bag existed that met our demands – so we created our own. Our solution is the world's best inflatable SUP bag. An innovative backpack designed to make taking your board to the furthest corners of the Earth as easy as possible.
It's made using toughened materials that can cope with sun, sea, sand and abuse. It even has a foil lining to ensure your board stays cool in extreme temperatures.
When you're not out exploring, it serves as the perfect storage unit too.