Paddlers looking for a step up in performance with more glide and higher top speeds
HIGH PERFORMANCE TOURING WITHIN THE SPORT RANGE
The 2020 Red Paddle Co 11 SPORT board when inflated measures -
Length -11.0 feet

Width - 30 inches

Thickness - 4.72 inches

Volume - 300 litres

Weight - 9.6 kg
The 2020 Red Paddle Co 11 SPORT SUP package when packed in its Red Paddle Co. Back Pack with pump and three piece alloy paddle measures -
Tall - 90 cm

Width - 50 cm

Depth - 35 cm

Weighs - 13.0 kg
The Red Paddle Co 11'0" Sport is back for 2020 and is ideal for paddlers of up to 90kgs looking for a touring style board with a great turn of speed and improved tracking. The 11'0 Sport is very stable due to it parallel rails and square tail making a forgiving board to paddle which uses it overall waterline length in combination with the 9" deep FCS touring fin to perform well in a straight line or around a tight course. Well suited to the more experienced paddler or simply those that do not want to be restricted by the confines of an all-rounder, the Red Paddle Co 11'0" Sport works very well for a range of paddlers in a broad range of conditions.
The Red Paddle Co 11'0" Sport is very much a swiss army knife of an inflatable paddleboard as it is highly capable and versatile; playing well in small surf and covering distance with ease. Rigidity is also ensured thanks to Red Paddle Co's patented Rocker Stiffening System (RSS battens). The addition of the RSS battens means the Red Paddle Co 11'0" SPORT is 40% stiffer than other boards of this size and thickness.

What makes Red Paddle Co inflatable SUP boards unique is their Mono Structural Laminate (MSL) composite and airtight coating. MSL is unique to Red Paddle Co and fuses the second layer of hard-wearing polymer to the drop-stitch core at the raw material stage, removing hand gluing errors. This high-tech industrial process also saves almost 2kg in weight and makes the boards stiffer at lower pressures, when compared to other brands. This combined with Red Paddle Co's Tec-Air technology which enables inflation up to 22PSI means this inflatable SUP is one of the stiffest available.

As a package, the 2020 Red Paddle Co 11'0" Sport is one of the most complete we offer, as it includes not only the inflatable paddleboard that has well thought out features like a foam filled central carrying handle, female 6mm x 10mm thread for a RAM mount or Railblaza mounting system, a handle on the nose section, handle on the tail with a leash fixing point, FCS 9" Touring fin and D-rings on deck with a slipknot bungee system.


| | |
| --- | --- |
| BAG SIZE | 960mm (h) x 390mm (w) x 360mm (d) |
| BAG VOLUME | 150 litres |
| BOARD LENGTH | 11'0" |
| BOARD WEIGHT | 9.7kg / 21.34lb |
| BOARD WIDTH | 30" / 762mm |
| DIMENSIONS | 132 × 30 × 4.7 in |
| FINS | Removable FCS US Box Fins |
| NUMBER OF RIDERS | 1 |
| RIDER WEIGHT | 90kg / 198lb |
| STIFFENING SYSTEM | RSS Battens |
| WEIGHT | 9.7 kg |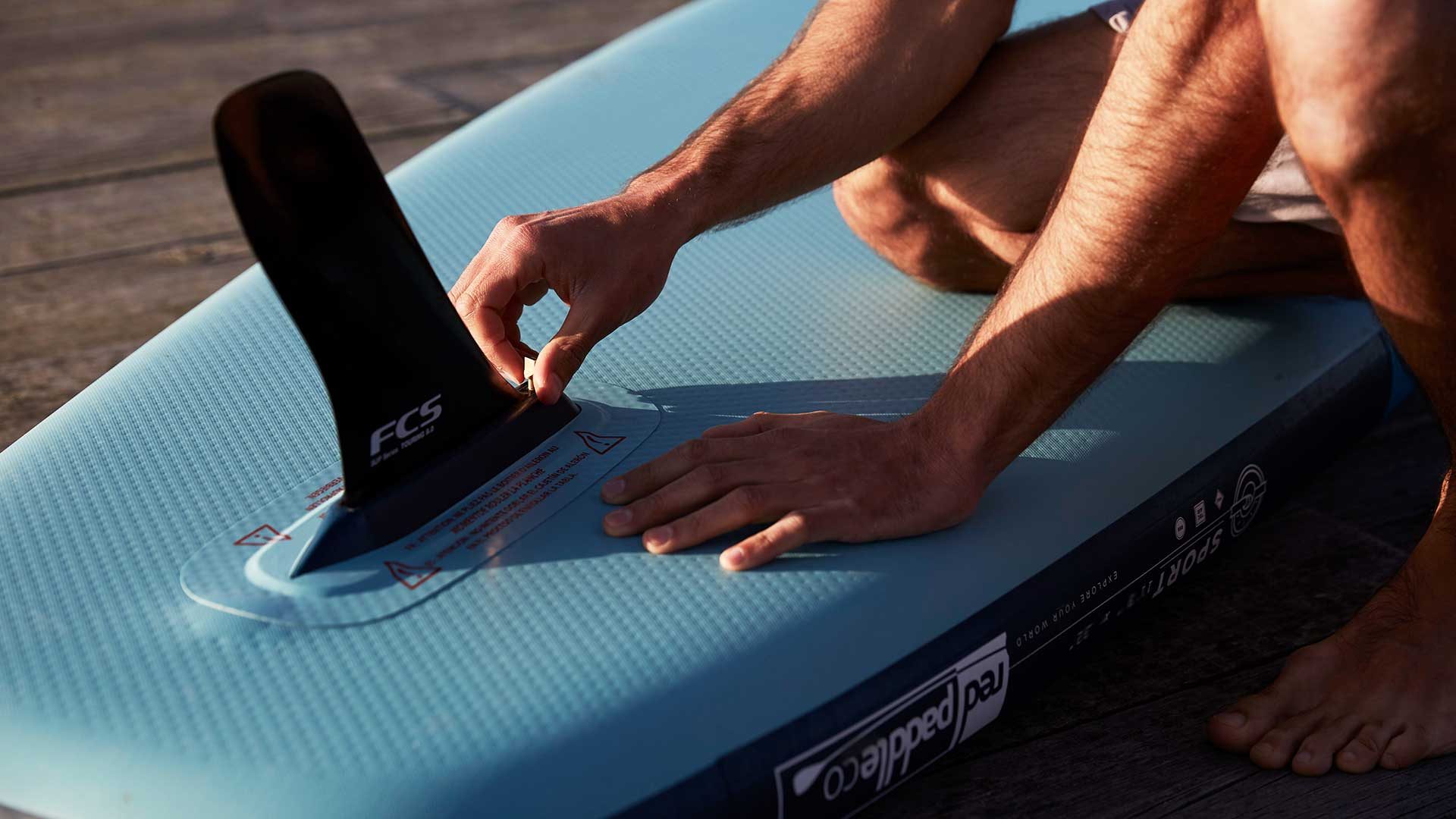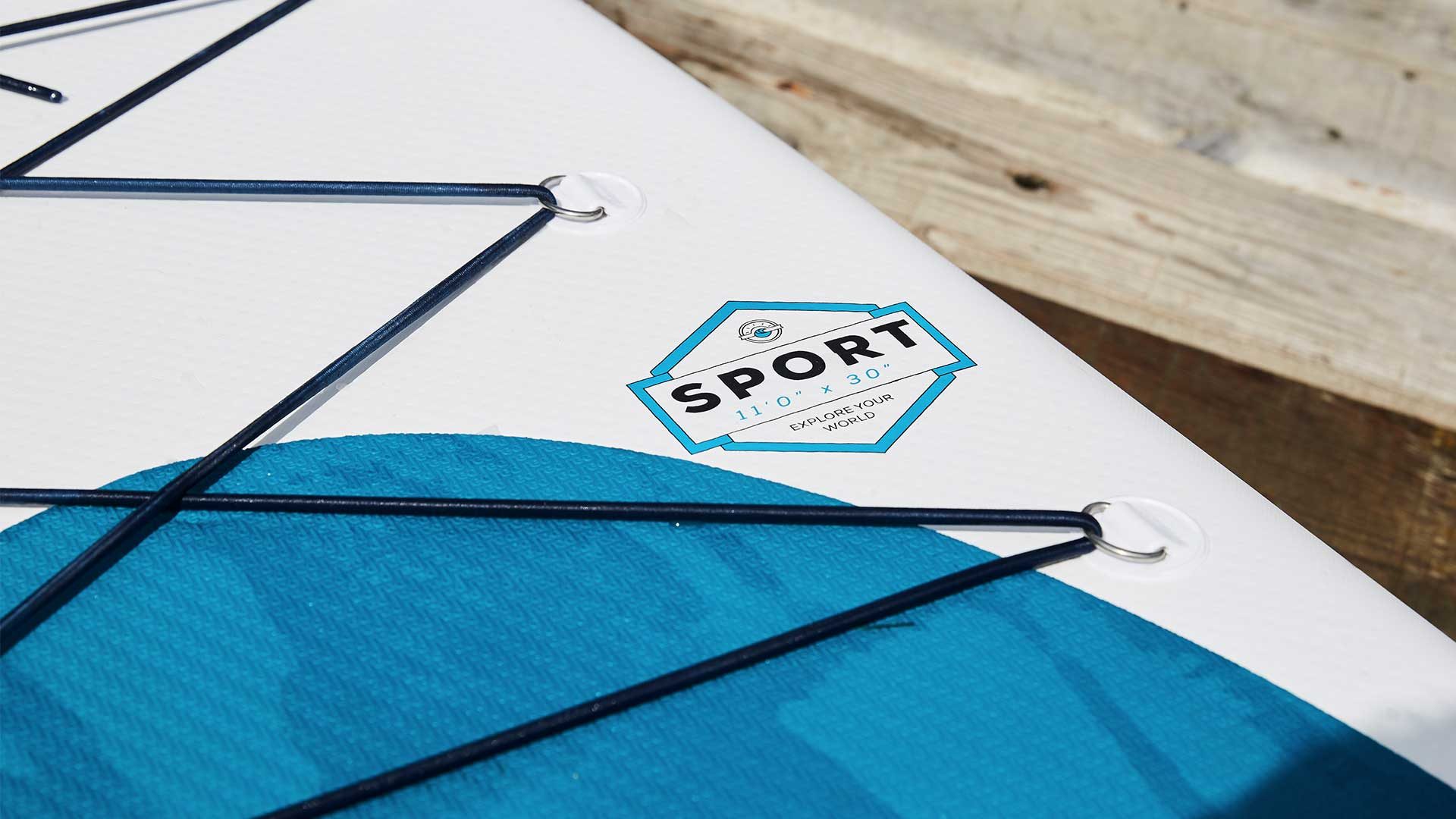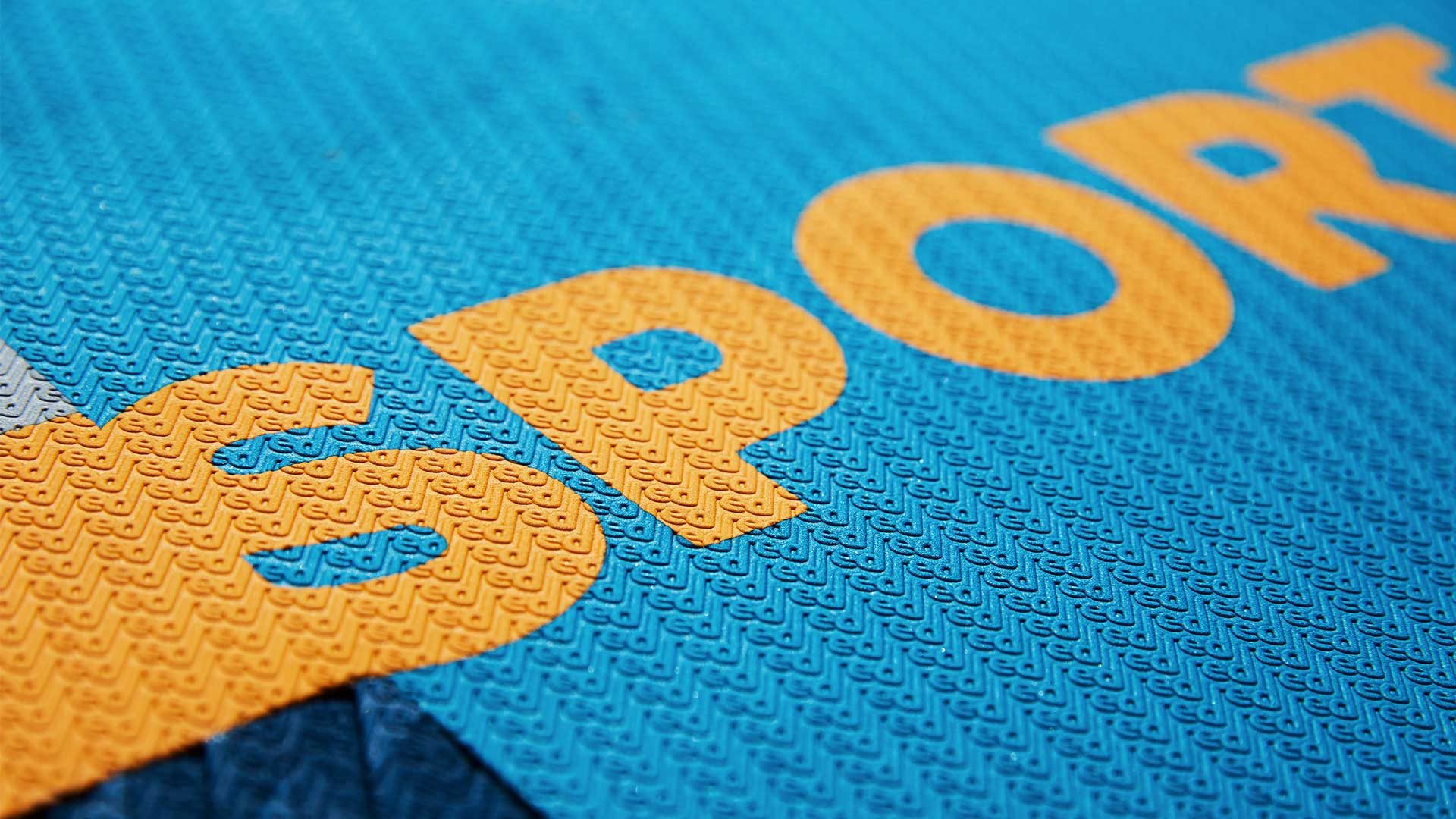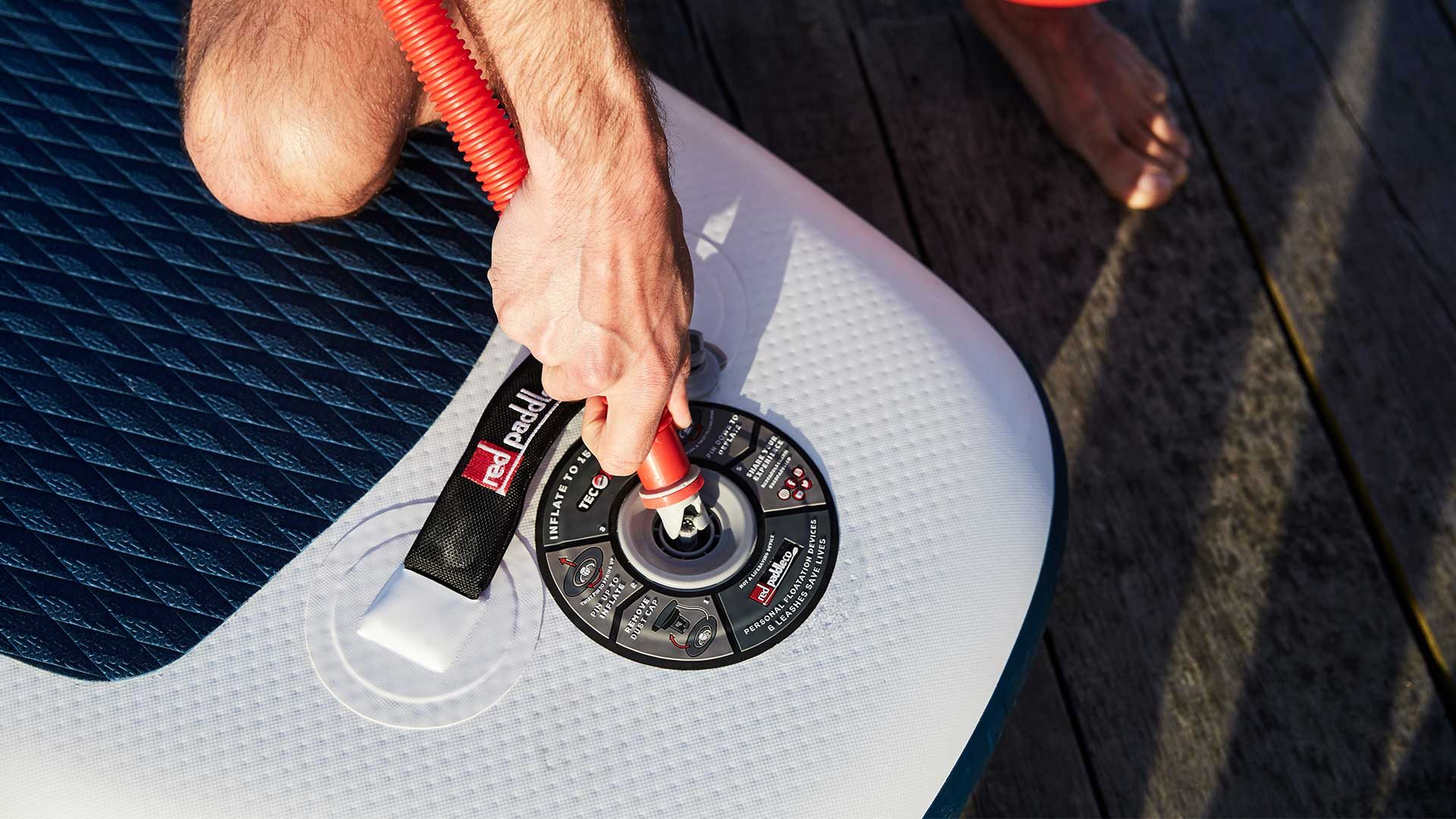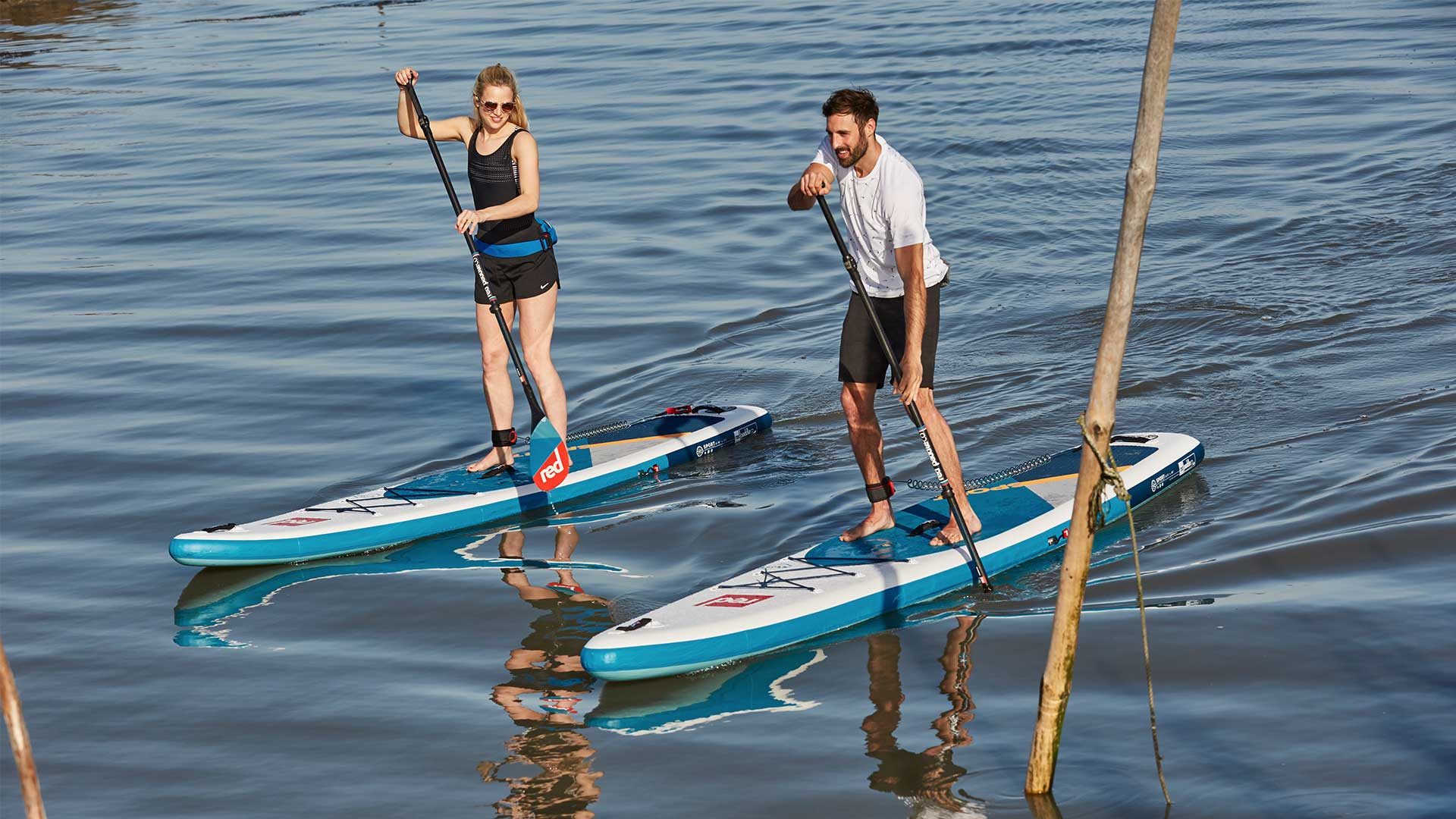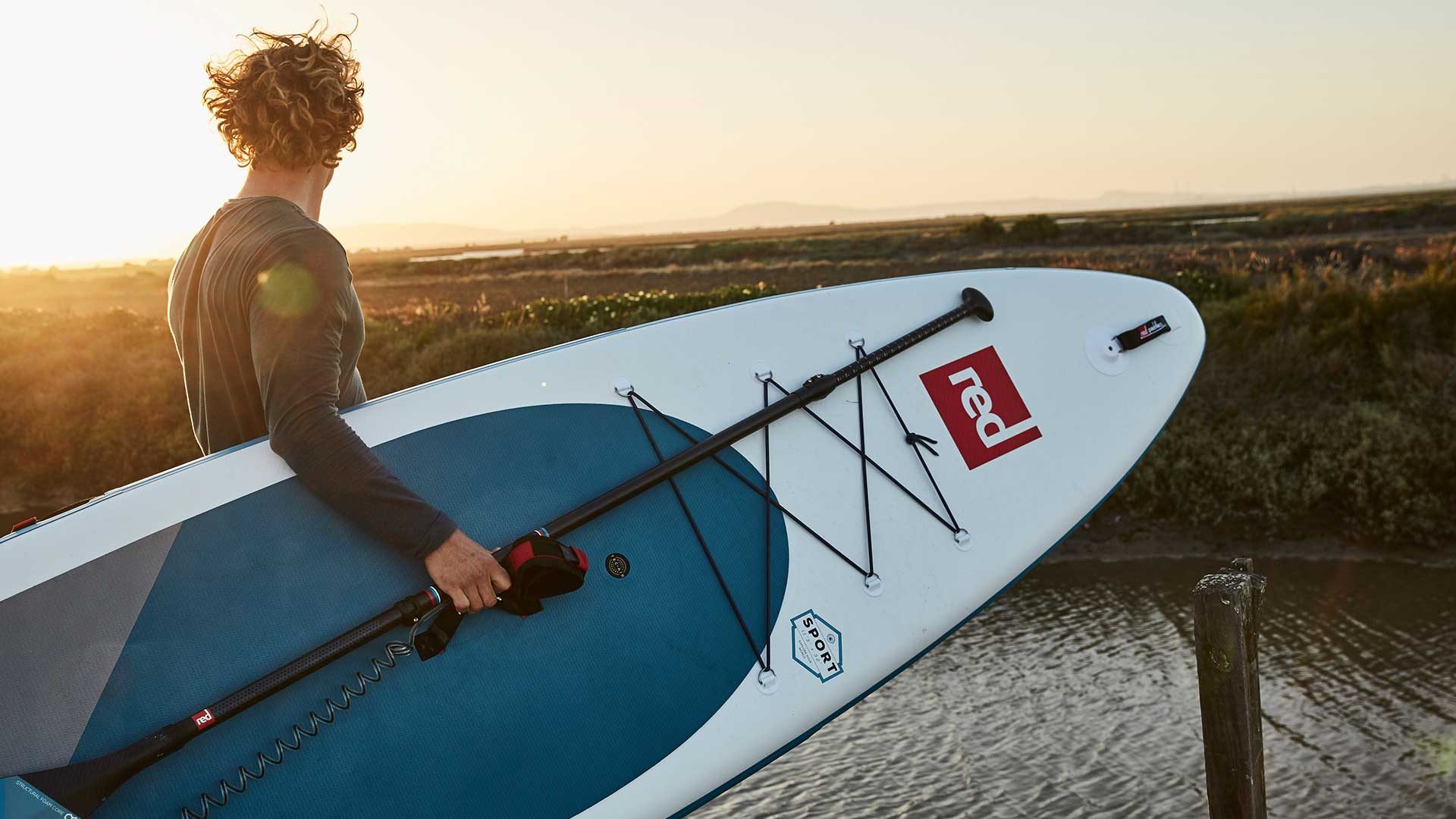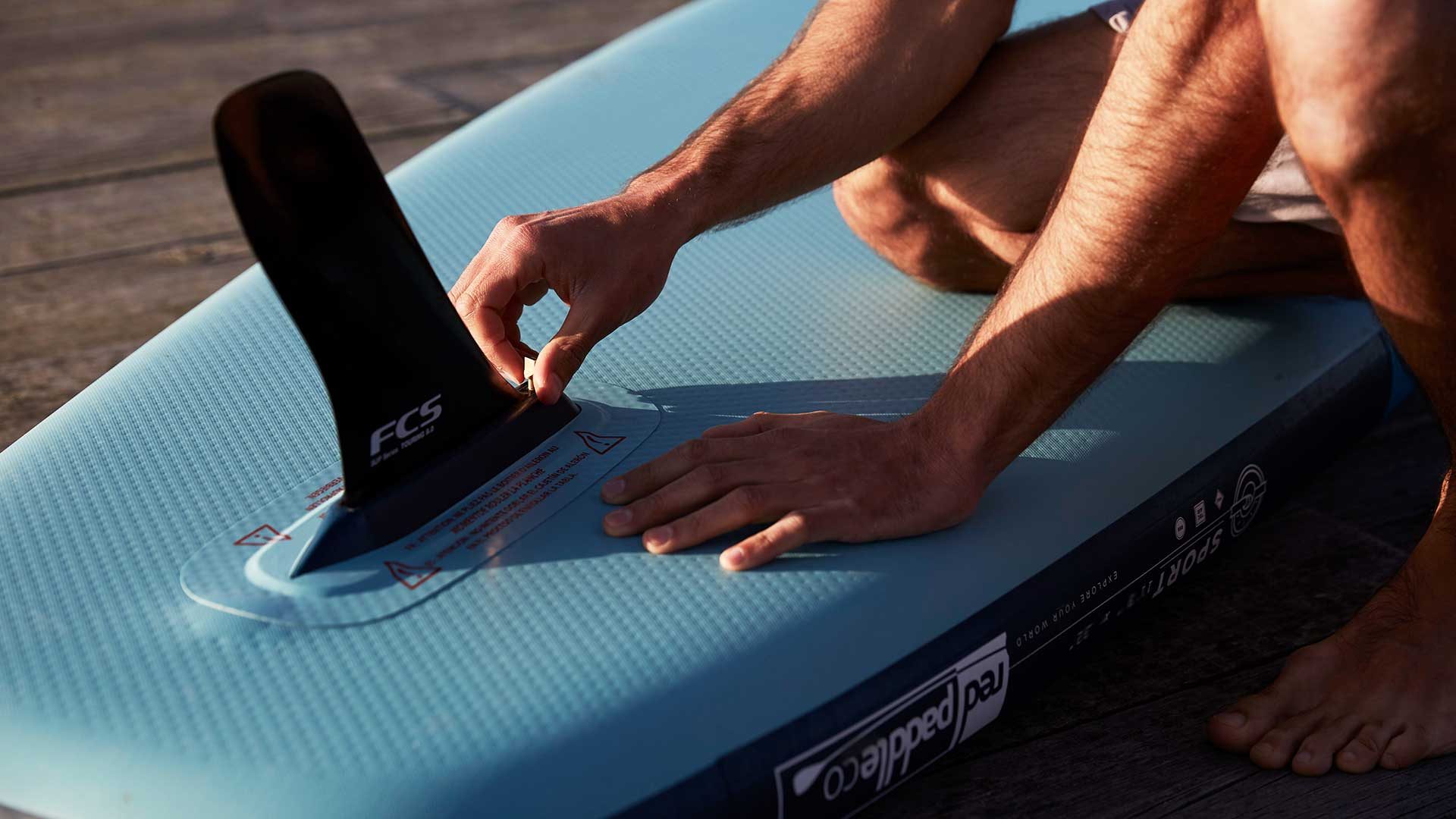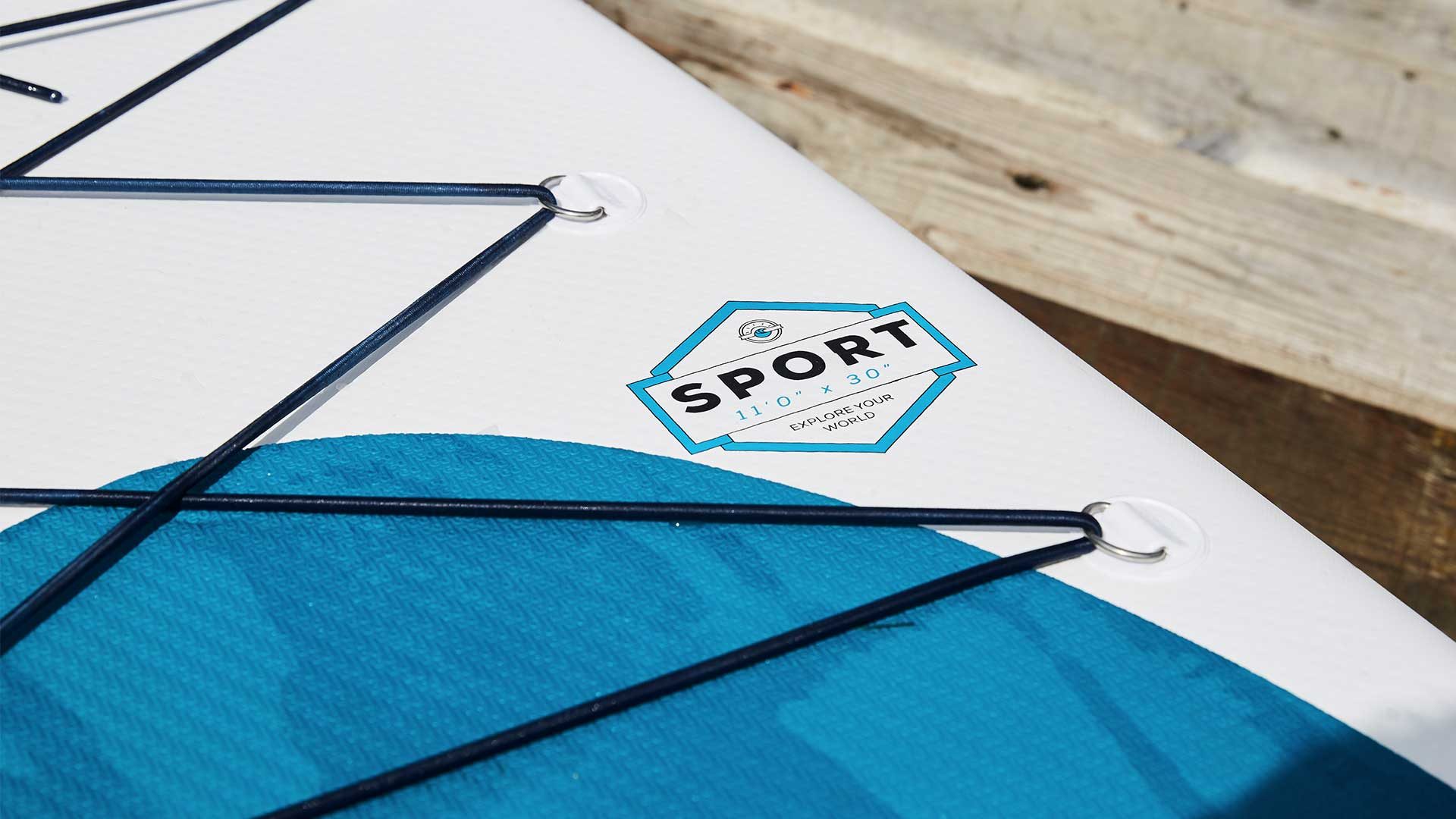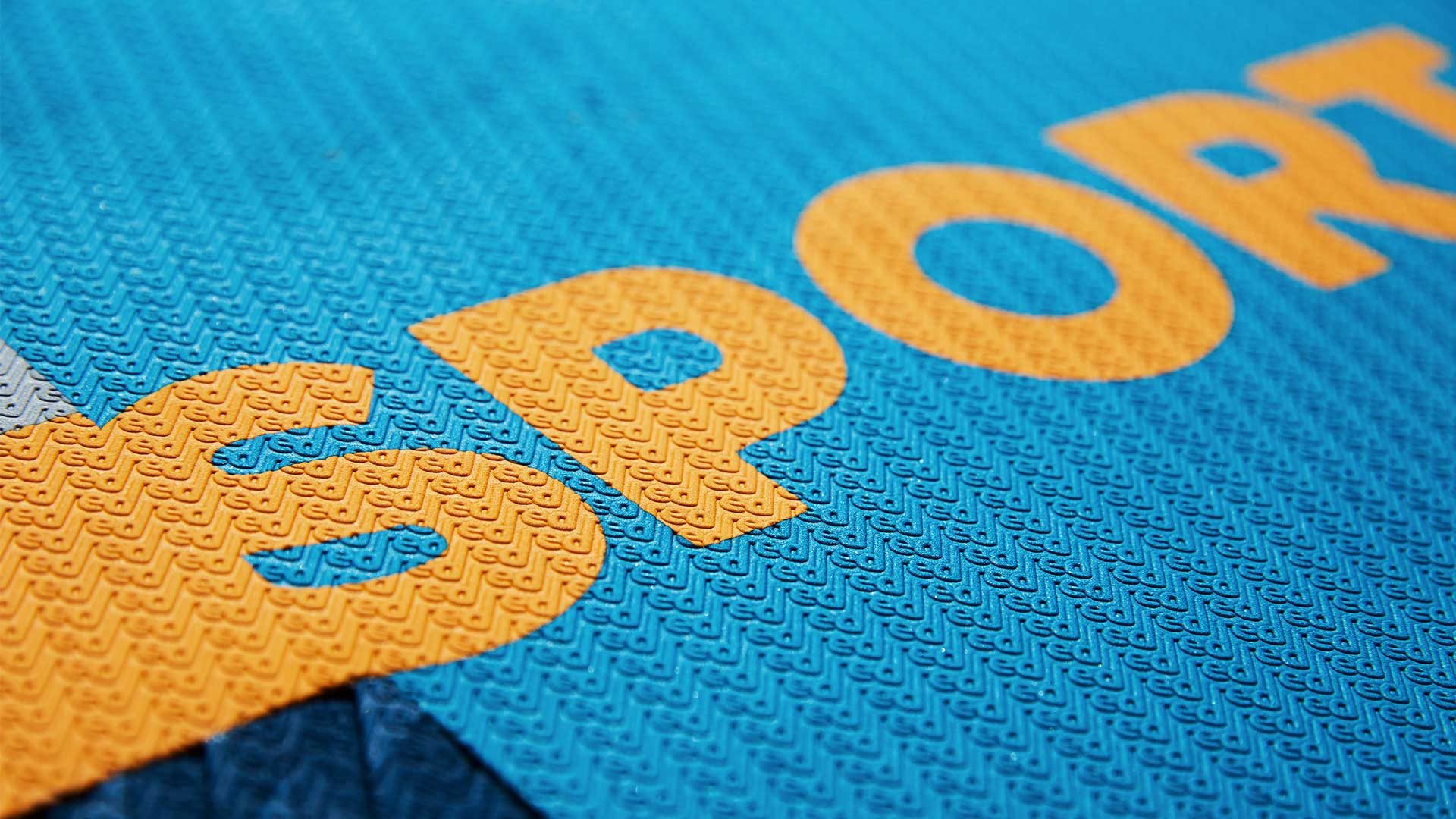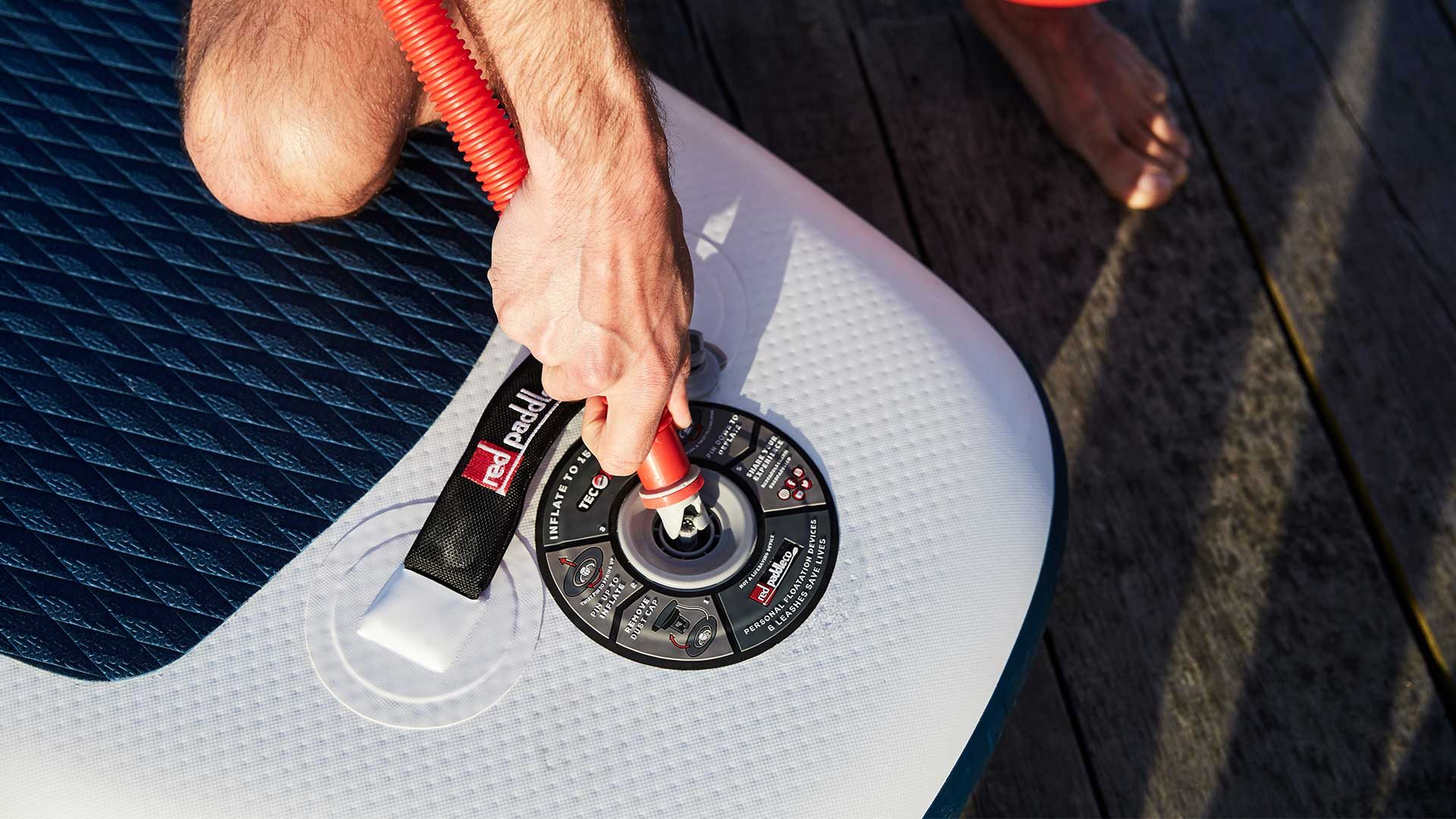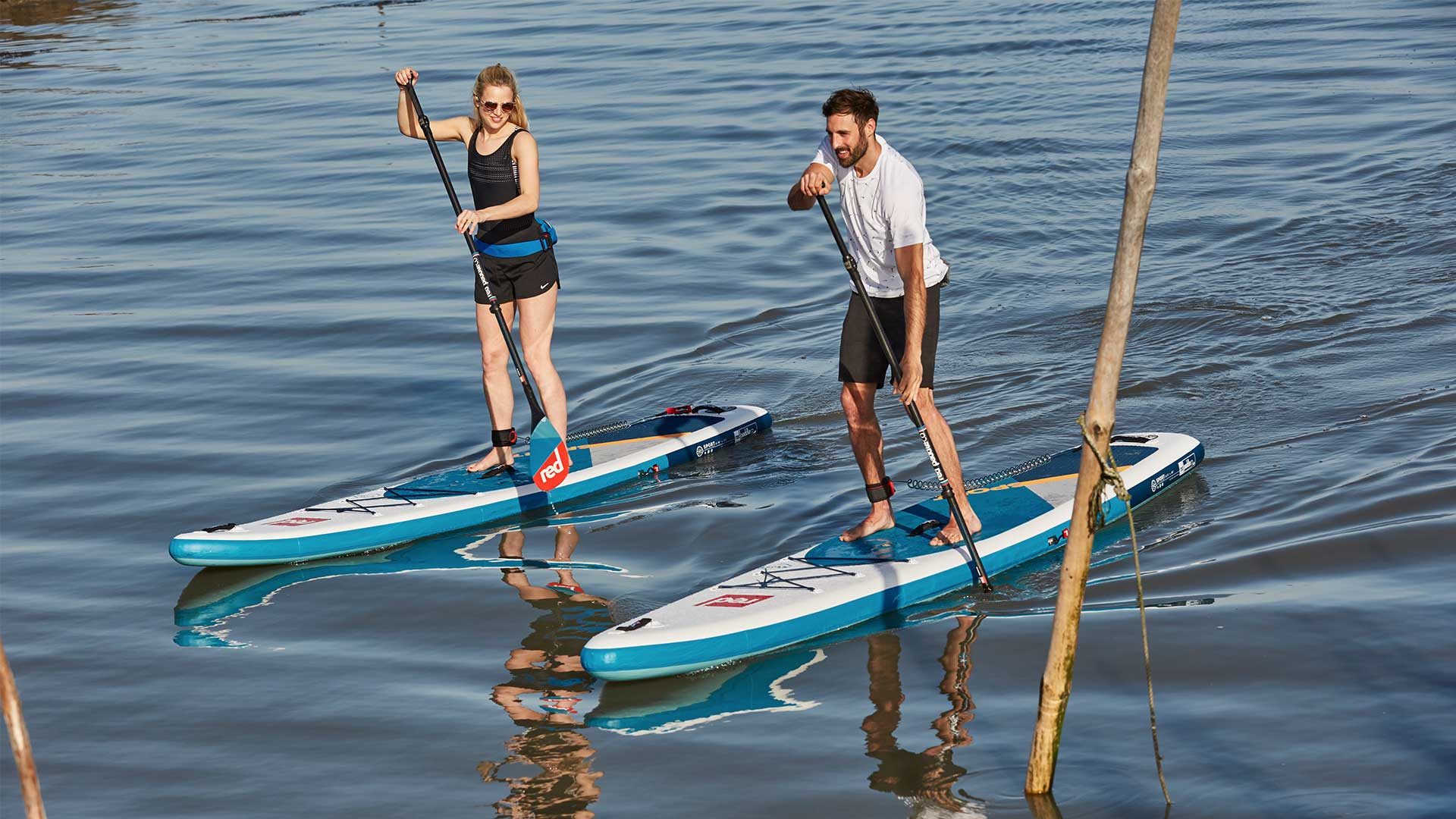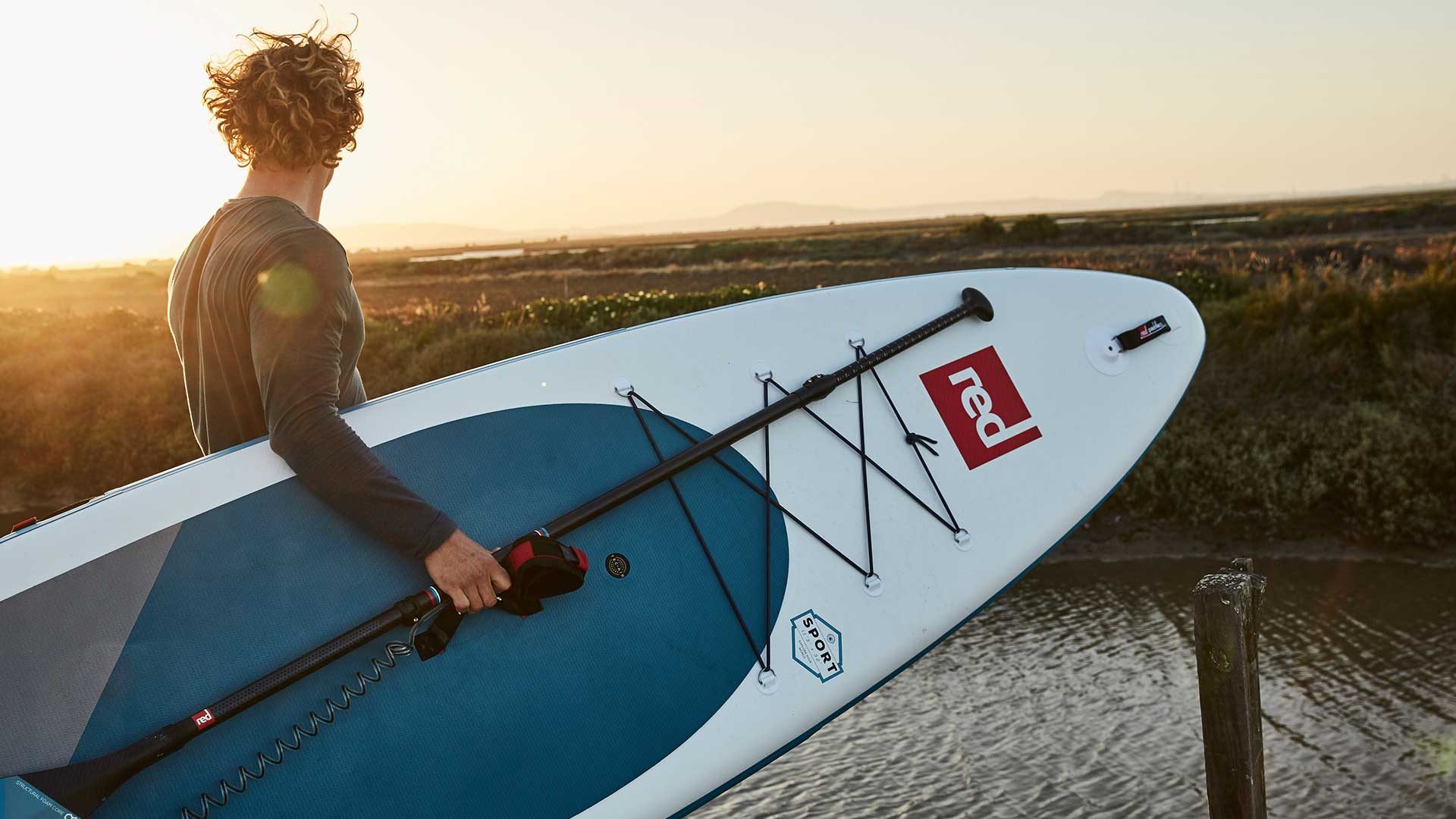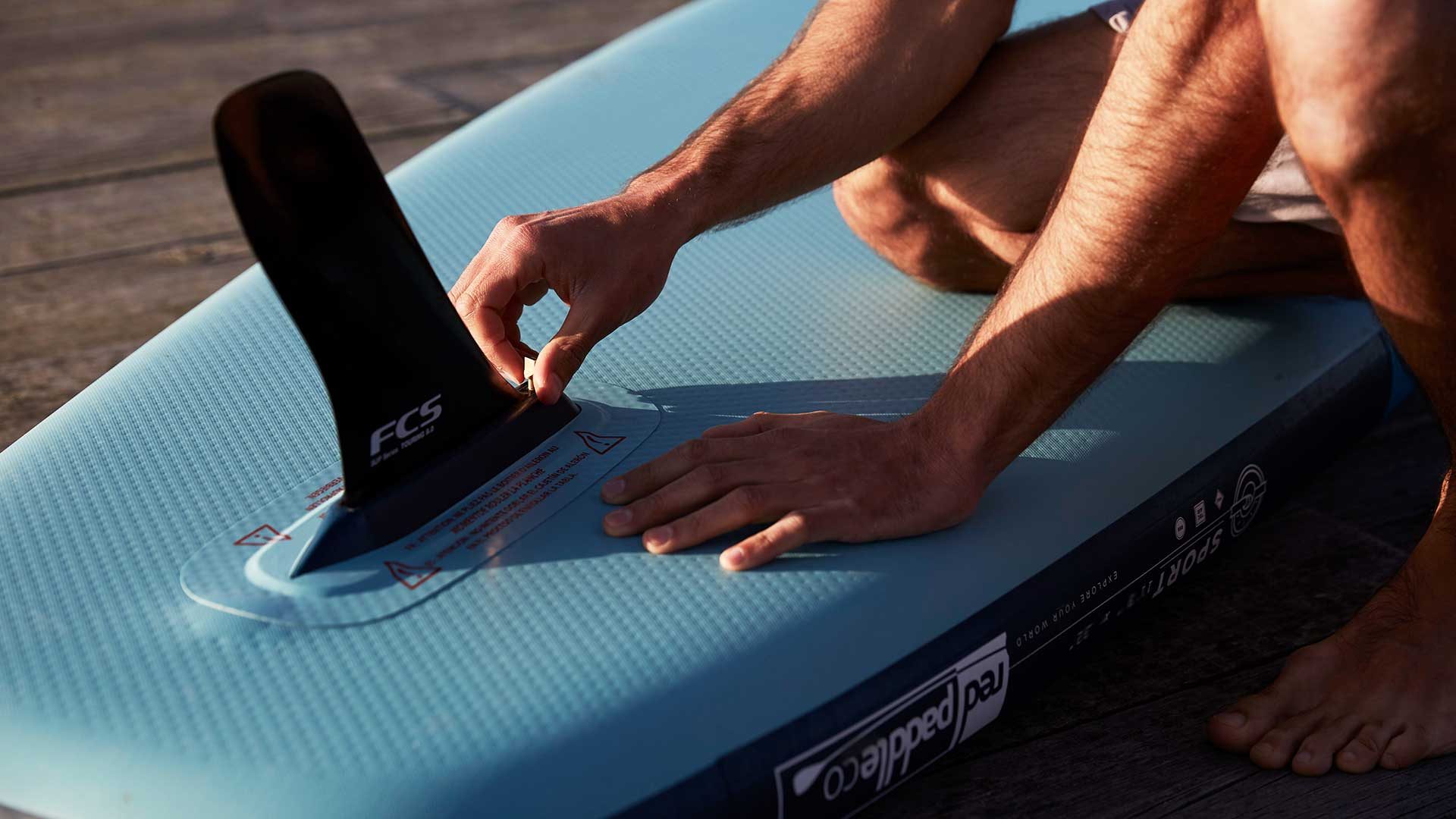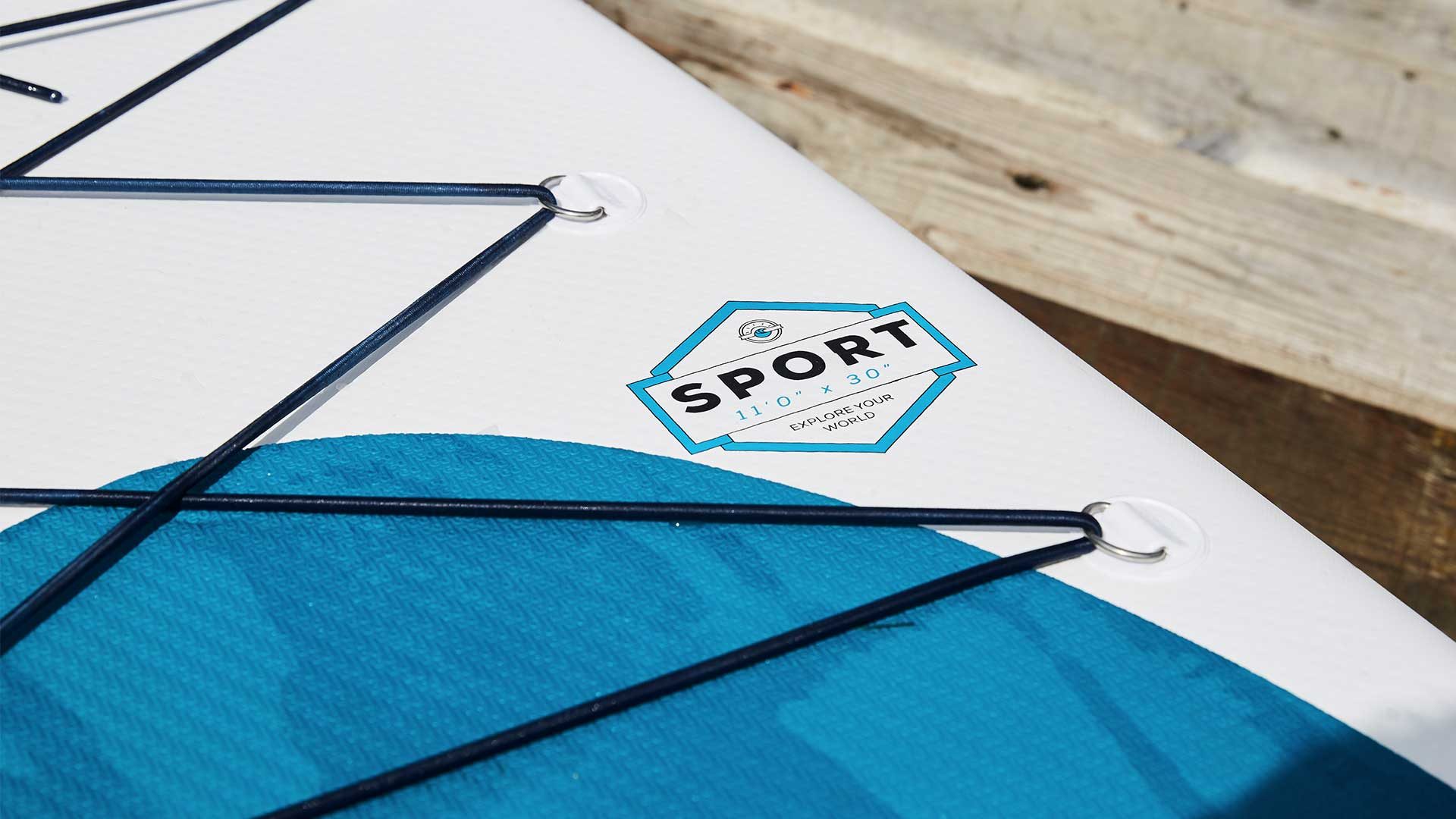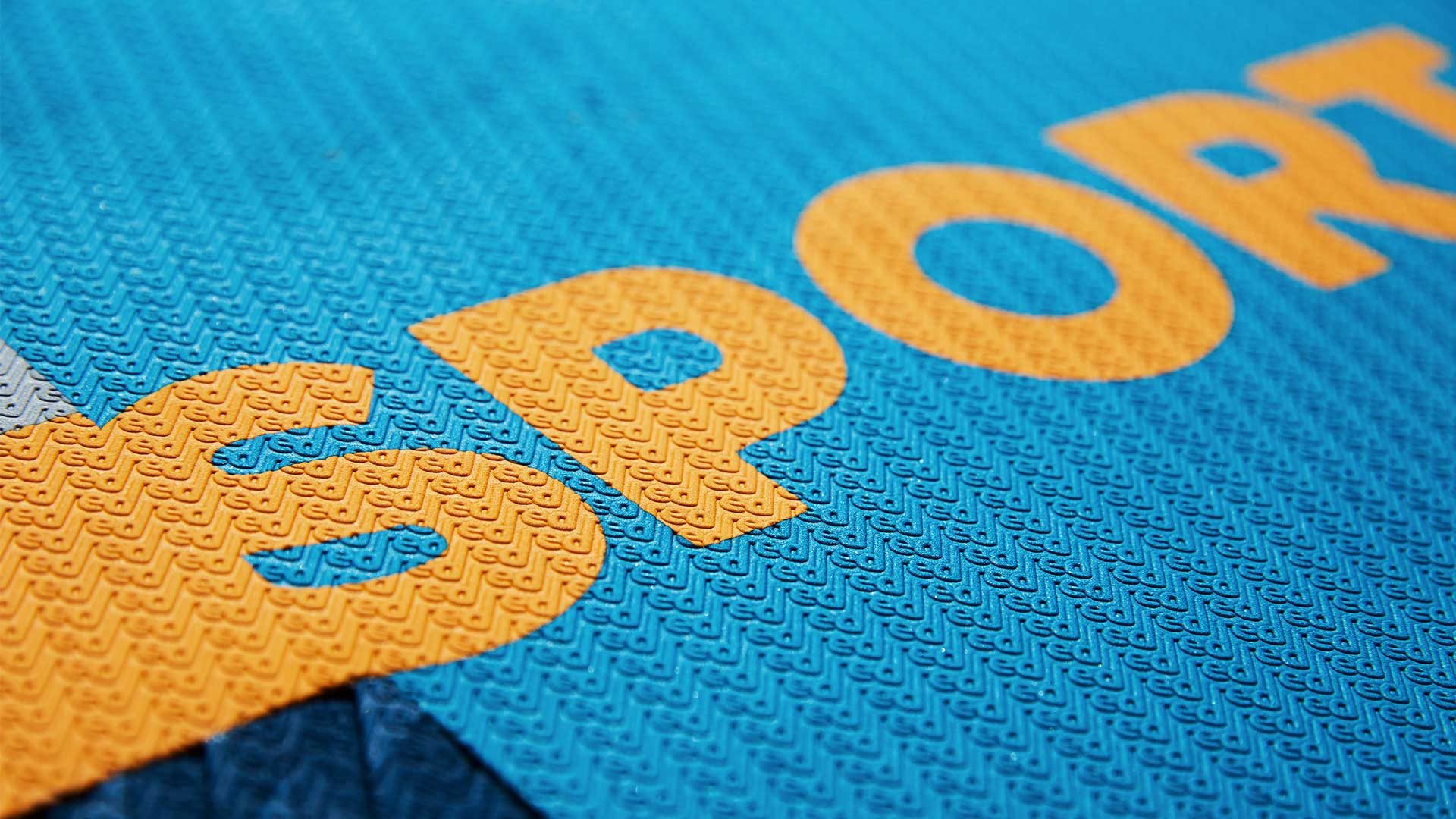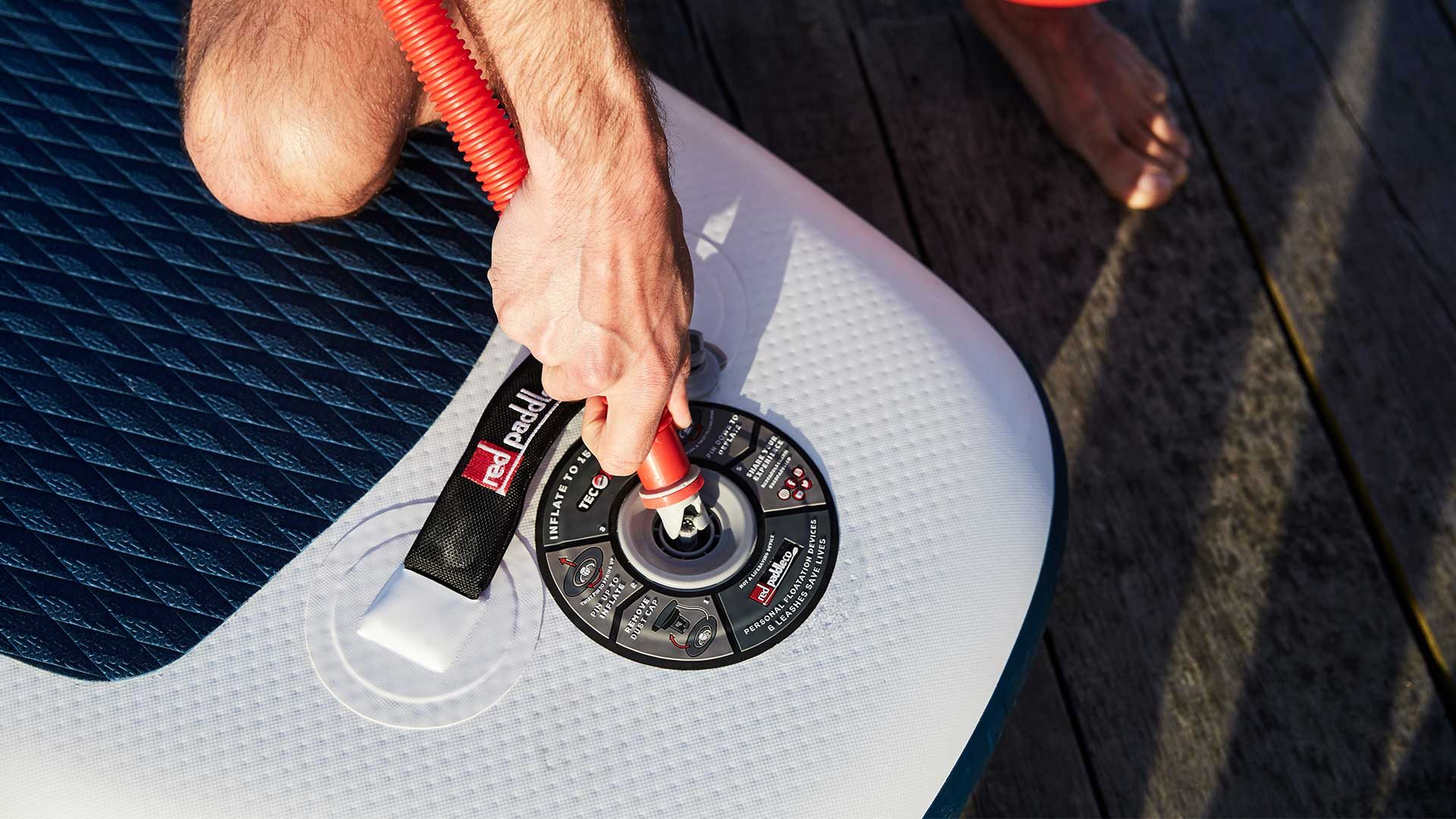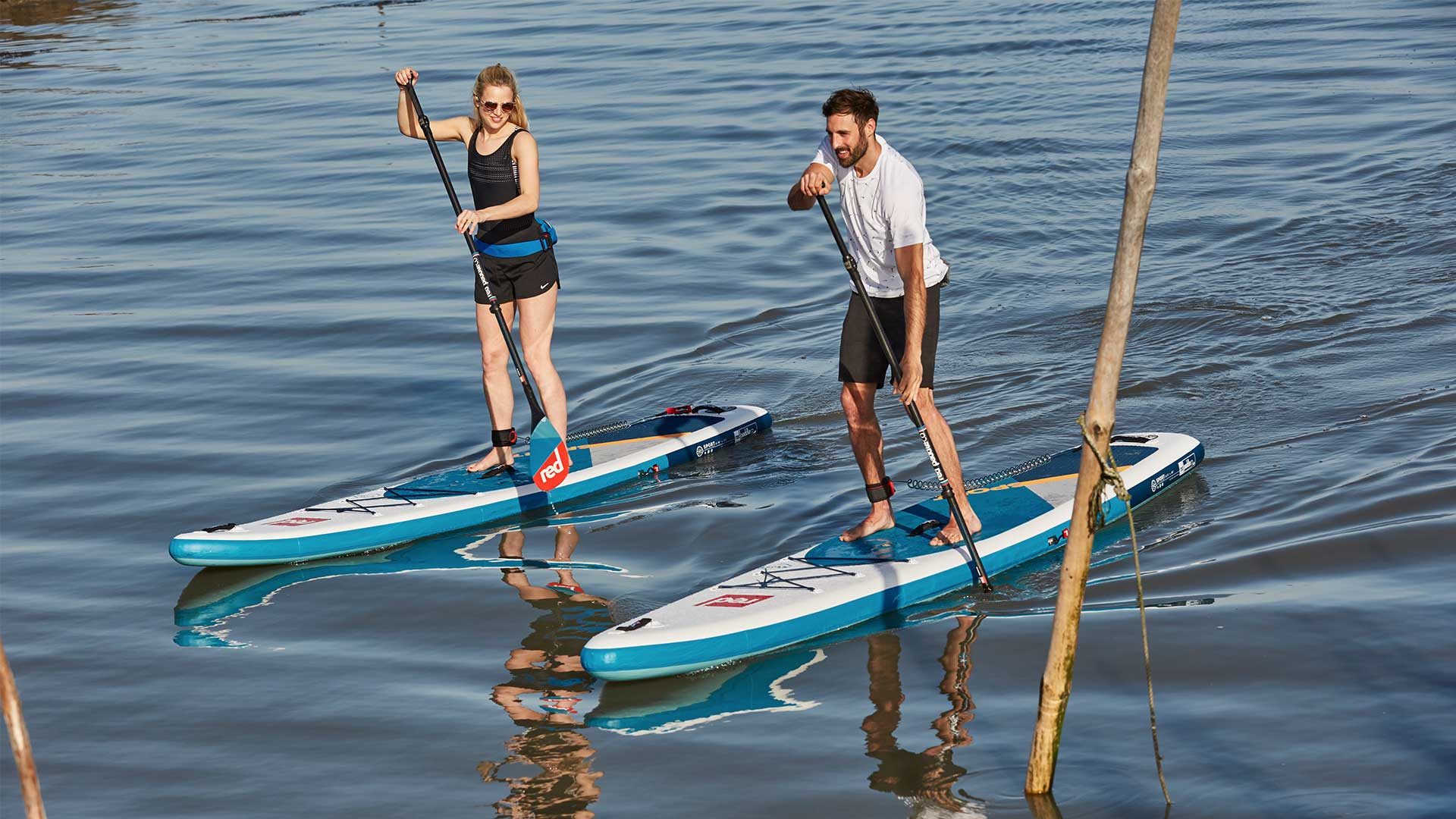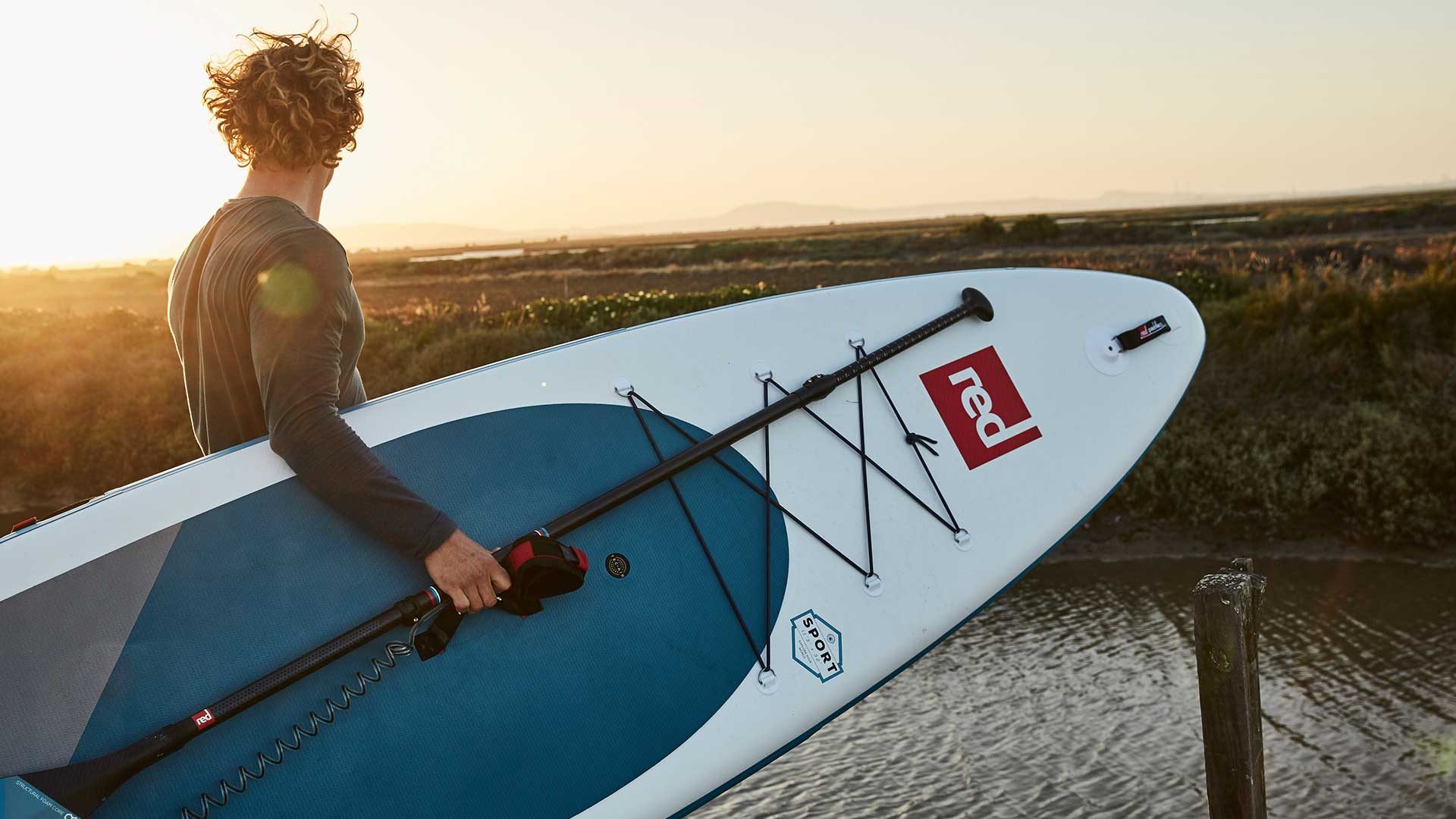 WHATS INCLUDED WITH THIS INFLATABLE SUP PACKAGE
Take your SUP wherever you go with Red Paddle Co's backpack. At Red Paddle Co we pride ourselves on creating an authentic paddling experience.
This means all of our kit has to perform to an exceptional standard – whether that's on the water or when you're travelling and transporting your board paddle and pump.
No bag existed that met our demands – so we created our own. Our solution is the world's best inflatable SUP bag. An innovative backpack designed to make taking your board to the furthest corners of the Earth as easy as possible.
It's made using toughened materials that can cope with sun, sea, sand and abuse. It even has a foil lining to ensure your board stays cool in extreme temperatures.
When you're not out exploring, it serves as the perfect storage unit too.